BIBLIOASIS WEEKLY ROUNDUP (WED.JAN.13 – WED.JAN.20)
Although it's been a frigid and blustery week in Windsor, we've had the kindness of (anonymous) strangers and the excitement of the impending publishing season to keep us warm at the press. Here's the best of the news this week from Biblioasis: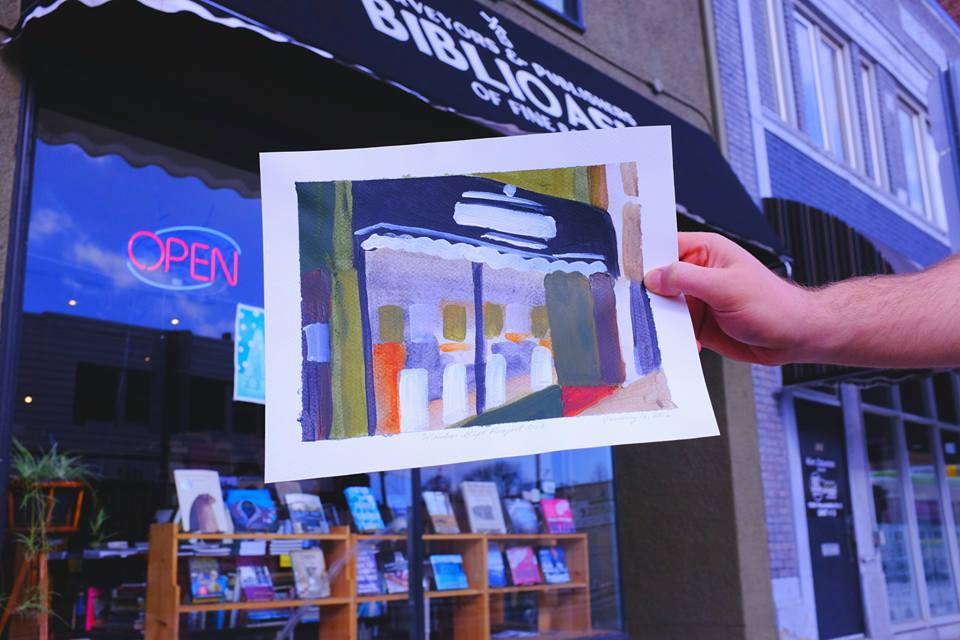 GOT US LIFTED, FEELIN' SO GIFTED
All of us at the press were pleasantly surprised to begin the week with a gift-wrapped, beautiful watercolour painting of the storefront, which our bookstore clerk Bob found tucked between a few books in our window display. The third in a series that includes local entertainment staples Phog Lounge and Milk Coffee Bar, the painting was clandestinely dropped off by the anonymous Windsor Gift Project group:
Gift 002 @biblioasis #windsorgiftproject pic.twitter.com/EhDFacdlJv

— Windsor Gift Project (@windsorgiftpro) January 16, 2016
We couldn't be more grateful to the group or proud to be associated with such important local institutions. As soon as we find a cool frame, it will be hanging in the store. You can check out Windsor Gift Project on Instagram @windsorgiftpro.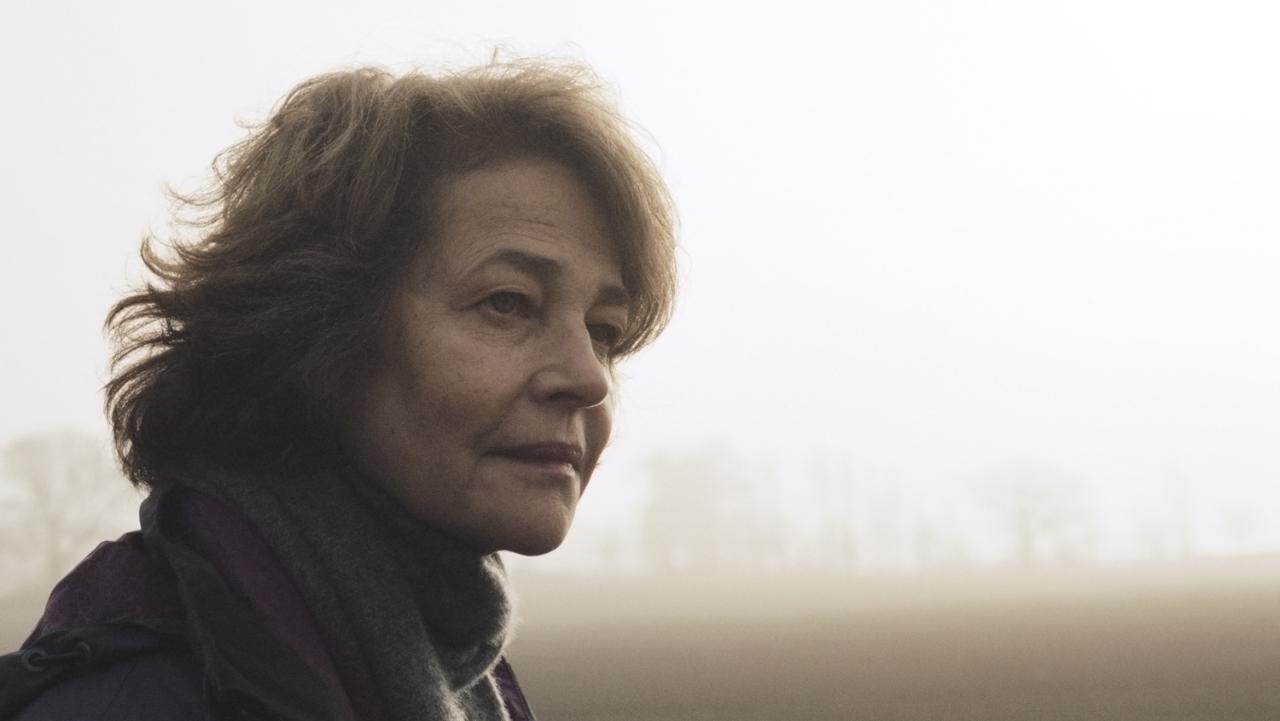 CHARLOTTE RAMPLING GETS THE NOD FOR 45 YEARS
It's on! Actress Charlotte Rampling snagged a nomination for 45 Years, which was adapted from the title story of a book we published in 2015: David Constantine's collection In Another Country. Based on most early commentary (especially from Dan Kois of Slate.com), her chances are pretty great.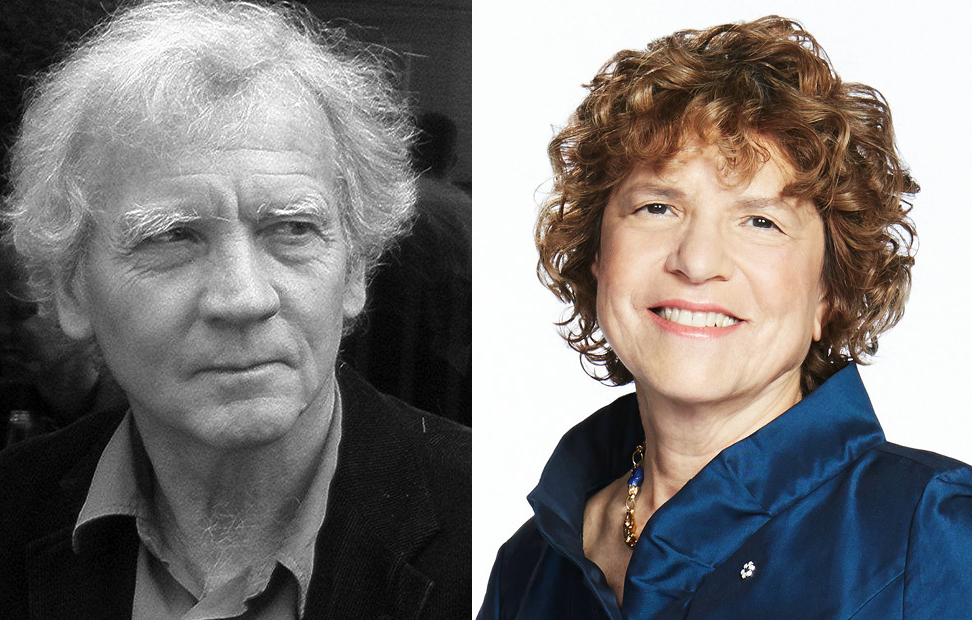 THE TRUTH WILL SET YOU FREE, BUT THERE'S A RISK IN IT
Speaking of 45 Years: After receiving a wonderful reception from North American critics last year — including a "best collection of the year" nod from Kirkus Reviews — 45 Years has attracted new interest in the brilliant David Constantine's work. We suspect that this excellent, hour-long interview with Eleanor Wachtel on CBC's Writers & Company is just the start. The interview sees Wachtel and Constantine delving deep into the topics of memory, art, and closure, and David speaks extensively on In Another Country and his upcoming novel for Biblioasis, The Life Writer.
This interview stacks up well among the 25 years worth of interviews Wachtel has conducted with writers as diverse as Jonathan Franzen, Alice Munro, Hilary Mantel, J.M. Coetzee, Zadie Smith, W.G. Sebald, Toni Morrison, and Seamus Heaney on Writers & Company, the best of which we're proud to be gathering and publishing in Spring 2016. The good folks at 49th Shelf listed The Best of Writer's & Company as one of their most anticipated non-fiction books of 2016.

FROM THE MOUTHS OF THE CRITICS
This week, Geist released their Winter 2015 issue, which featured a rave review of Martin John. The review ended with a poignant comment that's been echoed by more than a few critics lately: "Martin John is the best novel I have read in years: long after reading it I feel that I am still reading it, being read by it." Pick up the latest issue of Geist to read the full piece.
Russell Smith's acclaimed story collection, Confidence, which we published last spring, got a smart review in the latest issue of PRISM International . "Smith's Toronto is a city under siege," writes reviewer Adrick Brock. "In so many of the stories, one group of people (or animals, in the case of 'Raccoons') is invading another." In his view, Smith's is a vital, aggressive book that "draws from the city's stark contrasts: the glitzy restaurants and fabulous people coexist with the grime and violence that gentrification is attempting to scrub away." These reflect the growing pains, Brock argues, that have attended "Toronto's identity shift into a hip global metropolis." Good read!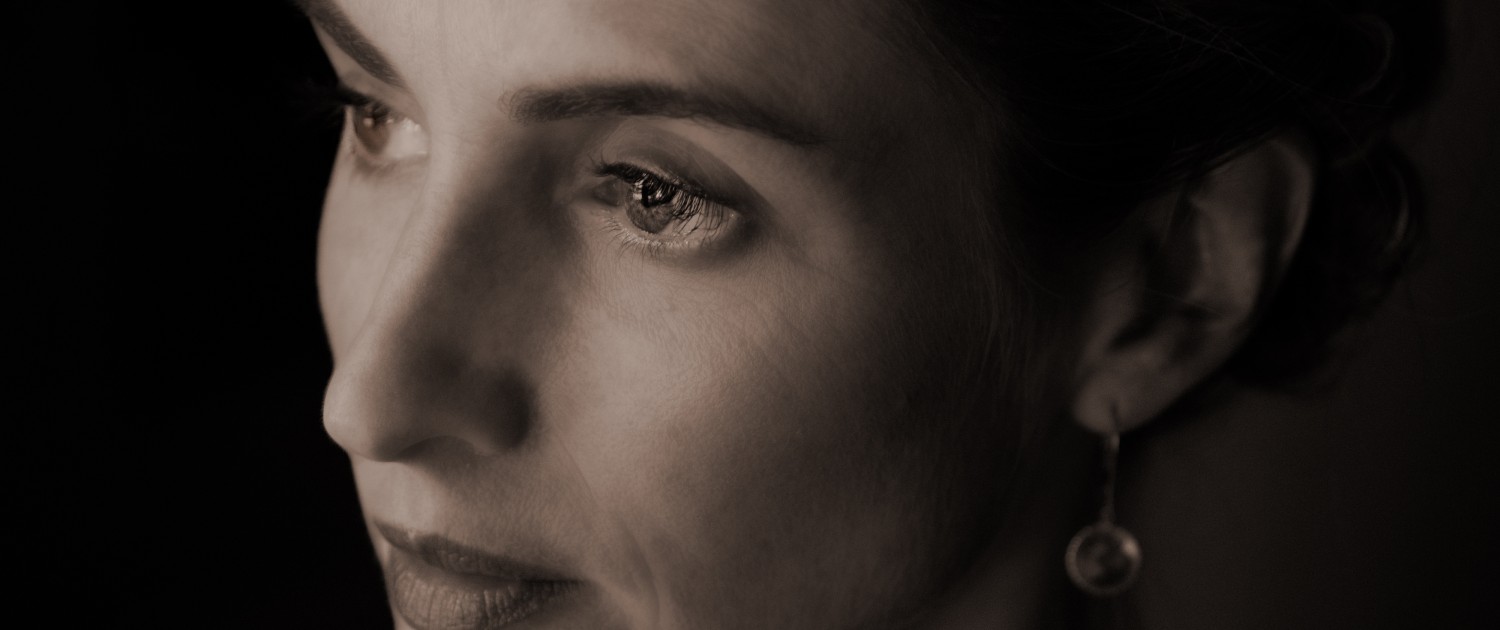 GAPING LIKE A DOPE IN THE WARMTH OF THE SUN
We're waiting with bated breath for the April (CAN) / May (US) release of Alexandra Oliver's new collection of poetry, Let The Empire Down, especially since her last collection, Meeting the Tormentors in Safeway, earned her the Pat Lowther Memorial Award and the National Post's Canadian Poetry Book of the Year. You can read a poem, called "Mihiz," from Alexandra's new collection on Partisan, one of the best online spots for poetry and cultural criticism in Canada.
http://biblioasis.com/wp-content/uploads/2014/12/BIBLIOASIS-Logo-500x500-White-300x300.png
0
0
biblioasis
http://biblioasis.com/wp-content/uploads/2014/12/BIBLIOASIS-Logo-500x500-White-300x300.png
biblioasis
2016-01-21 09:00:09
2016-01-20 15:07:59
BIBLIOASIS WEEKLY ROUNDUP (WED.JAN.13 – WED.JAN.20)