IN THE NEWS!
HOUSEHOLDERS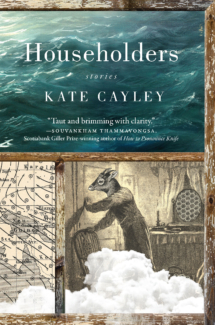 Kate Cayley's Householders (September 14, 2021) received an excellent review in Lavender Magazine! The review was published on September 27, both print and digitally. You can read the review on the website here.
Reviewer E. B Boatner wrote,
"You don't have to come from a foreign country to be a stranger in your land. Cayley's haunting short stories weave together stealthily, gentle until the cosh strikes your skull … Brutally, beautifully lyrical."
Householders also received a rave review in ZYZZYVA! The review was published today on September 29. You can read the review on the website here.
Reviewer Peter Schlachte wrote,
"Full of startling turns of phrase and evocative descriptions … Cayley's background as a poet—she has published two collections of poetry—shines … With Householders, Cayley has envisioned a world that mirrors our own like a distorted funhouse—a place where the moral and physical stakes are heightened, where emotional bonds run deeply, and where something menacing is often lurking. It's a frightening world, but it makes for a compelling story collection, as good to tear through for the narrative as it is to savor (and savor again) for the language."
And don't forget! Tonight, on September 29 at 7 PM EDT, tune in for Householders' virtual book launch! This is a double book launch with David Huebert's Chemical Valley (October 19, 2021). Kate Cayley and David Huebert will be joined in conversation by author Sofi Papamarko. We'll be streaming live on Facebook & YouTube. Co-hosted by Another Story Bookshop (Toronto, ON), and Bookmark (Halifax, NS). Tune in for the launch here.
Grab your copy of Householders here!
ON THE ORIGIN OF THE DEADLIEST PANDEMIC IN 100 YEARS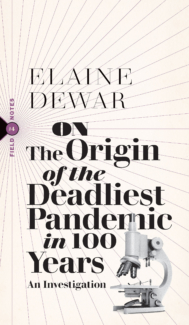 An excerpt from On the Origin of the Deadliest Pandemic in 100 Years: An Investigation (August 31, 2021) by Elaine Dewar, has been published in Independent Science. The excerpt was published online on September 27. You can read it here.
Pick up your copy of On the Origin here!
Dale Jacobs & Heidi LM Jacobs were interviewed by Windsor Life Magazine about their book 100 Miles of Baseball: Fifty Games, One Summer (March 16, 2021)! Dale and Heidi spoke to Michael Seguin. The interview was published on September 27, in their Autumn 2021 issue. You can read it on their website here.
Get your copy of 100 Miles of Baseball here!
MURDER ON THE INSIDE  and BUSH RUNNER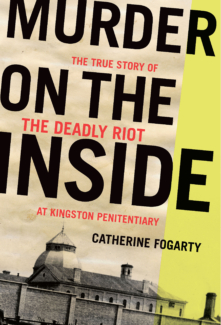 Both Catherine Fogarty's Murder on the Inside: The True Story of the Deadly Riot at Kingston Penitentiary (April 13, 2021) and Mark Bourrie's Bush Runner (April 2, 2019) were reviewed in the latest issue of Ontario History! The reviews were published in print in the Autumn 2021 issue.
Reviewer Jordan House praised Murder on the Inside:
"Fogarty's approach makes for a compelling narrative and an extremely readable book … Fogarty's most significant contribution is in a number of original interviews with guards, including one who had been held hostage, and prisoners who had lived through the riot. These interviews allow for a rich chronicling of events … Murder on the Inside successfully weaves a concise history of Canada's most notorious prison into a compelling story of the 1971 riot and its aftermath and is a valuable contribution to the history of Canada's prisons and the Canadian prison justice movement."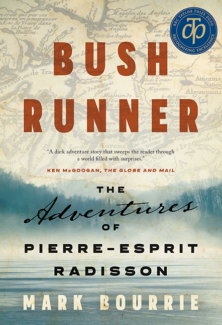 Reviewer Chris Sanagan praised Bush Runner:
"It is the theme of survival that dominates Radisson's life and is the beating heart of Mark Bourrie's biography, Bush Runner: The Adventures of Pierre-Esprit Radisson … A journalist and historian, Bourrie recognizes a good story when he sees one … In his hands, the life of Radisson plays out like some kind of early Canadian tragi-comedy … Masterful."
Get your copy of Murder on the Inside here!
Get your copy of Bush Runner here!
https://www.biblioasis.com/wp-content/uploads/2021/09/MEDIA-ROUND-UP-Sep-29.png
800
2000
biblioasis
http://biblioasis.com/wp-content/uploads/2014/12/BIBLIOASIS-Logo-500x500-White-300x300.png
biblioasis
2021-09-29 14:13:58
2021-09-29 14:18:21
HOUSEHOLDERS, ON THE ORIGIN, 100 MILES OF BASEBALL, MURDER ON THE INSIDE and BUSH RUNNER: New Reviews!