Adam Foulds's DREAM SEQUENCE is "a nightmare so precise, and often beautiful, that one comes to prefer it, in some ways, to dull reality," says John Wray.
Announcing the April 30 publication of
D R E A M   S E Q U E N C E
by Adam Foulds, the Man Booker-shortlisted author of The Quickening Maze.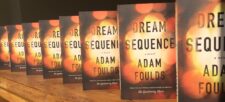 Henry Banks, star of the UK's most popular television series, has higher aspirations, ones befitting of his talent: a serious film career, beginning with a role in a brilliant Spanish director's next movie. To make the jump to the big screen, he'll have to remake himself in more than one way. But as he runs his morning miles and scrutinizes his changing physique in the mirror, he doesn't know that he's not alone in his obsession: Kristin, an unstable American fan, has her own lofty ambitions. Dream Sequence is a moving depiction of psychological damage and the unsettling consequences of fame.
The London Times writes, "Everyone loves a good page-turner full of aspirational scene-setting, but few literary novelists dare to try it . . . [Dream Sequence] is a sexy, celeby drama . . . just like The Great Gatsby, this novel billows around you like a queasy dream, its grand scenery and awful characters combining to take us out of the real world and into another, oddly shimmering version of it." Metro News calls Dream Sequence a "livewire exploration of sex and power."
David Bezmozgis, author of the Giller-shortlisted The Free World, says, "Adam Foulds is one of the best fiction writers working today. Dream Sequence possesses all the hallmarks of his previous books—emotional acuity, beautiful prose—and also a seductive plot and an ingenious structure. It's a great novel. I read it practically in one sitting." And in a starred review, Publishers Weekly describes it as "an outstanding and unyielding exploration of celebrity, fame, and all its attendant obsessions . . . Foulds's novel is fun, smart, and tense, part psychological drama about media-driven obsession and part razor-sharp social critique."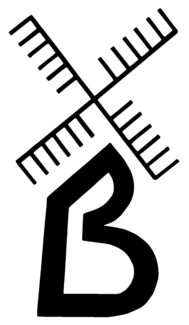 Can't wait to read Dream Sequence? Here to tide you over is a Biblioasis interview with Adam Foulds:
For those who are coming to your work for the first time, can you tell us a little about yourself and your writing?
I'm a poet and novelist, originally from London in the UK. Dream Sequence is my fourth novel. I've also published a long poem set in Kenya during the end of British rule. I like language and intensity of perception. There are many writers and types of writing I enjoy but nothing gives me as much pleasure as the first writers I was passionate about as a teenager: James Joyce, W.B. Yeats, D.H. Lawrence, Saul Bellow. Their work is alert, musical, meaningful, fresh in its word choices at every moment. That's what I strive for.
You once said Dream Sequence was about "the pathology of destiny." Can you speak a little more on that?
Both main characters have a strong sense of destiny and the future in different ways. For Henry, the actor, he has an image of success, a driving ambition, an underlying intuition that after certain achievements everything will be alright, that drives him relentlessly forwards. His destiny is the fulfillment of his desires which he almost but can't quite see will never be fulfilled because there will always be more to desire. Kristin's sense of destiny is more mystical, more centered, more magical: she believes that she and Henry are meant to be together, having had an experience with him that she thinks bound them together and revealed this truth. Both of them are therefore extreme cases of kinds of thinking about destiny an the future that we are all prone to: that of ambition and the deferrals of unsatisfied desire, and that of the magical thinking that certain things are meant to be, that the universe wants something for us.
You're from England but you live here in Canada now. What brought you to this country?
Marriage. Improvisation. Montreal. Toronto.
Both characters in their own way have their obsessions—Kristin is obviously obsessed with Henry, but Henry wants his big movie parts and to get famous beyond recognition. Is there a way in which they're alike at all in their desires?
They both need their desires fulfilled in order for the world to make sense or feel worthwhile. They are alike in that and not too different from the rest of us also.
I was struck by the intensity in Kristin's immovable obsession—it's so extreme but it's also quiet, in some ways. Funny thought: If Henry was, actually, interested in having a relationship with her, do you think it would work out?
That's an interesting question and one I hadn't thought about. I think that for Henry to be interested in her so much in him would need to change that all kinds of other possibilities would open up. As it is, Kristin does not suit his desired self-image or sense of entitlement.
What are you reading right now?
Plenty. Mandelstam's prose. Deborah Eisenberg's short stories. Celine's Journey To The End of the Night. Sue Prideaux's new biography of Nietzsche, I Am Dynamite. Too much news.
http://biblioasis.com/wp-content/uploads/2014/12/BIBLIOASIS-Logo-500x500-White-300x300.png
0
0
biblioasis
http://biblioasis.com/wp-content/uploads/2014/12/BIBLIOASIS-Logo-500x500-White-300x300.png
biblioasis
2019-03-27 08:00:45
2019-03-26 12:43:13
Adam Foulds's DREAM SEQUENCE is "a nightmare so precise, and often beautiful, that one comes to prefer it, in some ways, to dull reality," says John Wray.