An Interview with Elise Levine, author of THIS WICKED TONGUE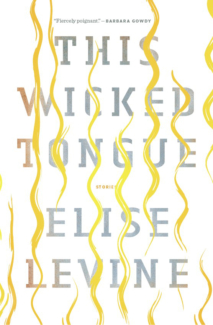 Elise Levine's book of wry, bittersweet, character-driven stories, This Wicked Tongue, will be available in US bookstores on June 25. It'll be in Canadian bookstores on May 28. But we can't wait! We want Elise Levine now!
To tide us over, Elise Levine kindly consented to answer a few of our questions.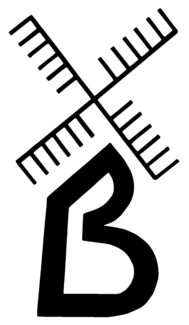 A Biblioasis Interview with Elise Levine, author of This Wicked Tongue
For those who are coming to your work for the first time, can you tell us a little about yourself and your writing?
This Wicked Tongue is my fourth book. My first is the story collection Driving Men Mad, and sandwiched between these two story collections I've had two novels published, Blue Field and Requests and Dedications. My fiction is highly compressed, employing charged, layered language and narratives that are propulsive and elliptical. Formally stylized, my work is, however, predominantly character-driven, excavating lives gripped by estrangement and imperilled by silence, and yet urged toward the need to transcend and engage.
I've always written about driven characters: obsessive risk-takers seeking to free themselves from tangled emotional legacies; marginalized, pressured characters. This Wicked Tongue examines the urge to break faith with expectations and rewrite the scripts of the past. The stories feature my most formally exploratory fiction to date, at times employing hybrid narrative techniques as well as fabulist elements and fairy-tale motifs. The stories also range from flash to near-novella-length. I'm currently working on The Takeaway, two linked novellas. They're a mix of crime novel, flash prose, and prose poem. Yes, they're pretty weird.
The stories in This Wicked Tongue vary widely in their settings, from medieval England to a future dystopian landscape to various places in contemporary North America. Do you have a favourite place and time for setting stories? How do you know what place and time each story belongs in?
I'm really interested in how our environments shape and even at times seem to mirror us. It's as if we somehow mysteriously find our truest or maybe falsest (who's to say?) selves in places that speak to our psychological needs during pressured times in our lives.
I don't have a favourite setting that I fall back on, but for This Wicked Tongue I gravitated to settings that amplify the characters' sense of literal or psychological leave-taking or return, critical experiences which provide a linking motif for the collection as a whole.
When I first get the idea for a story, character and setting are usually among the first elements that occur to me, seemingly out of the blue. As I develop the story, I increasingly realize why the setting is integral to the character—that it, how much it helps to reveal the character. Over many (so many!) drafts I try to sharpen this dynamic between setting and character, in hopes of translating this to the reader.
Some characters recur in more than one story. What draws you back to a character? Is Martin, for example (who appears in one story as a preteen boy and another as a grown man facing his mother's mortality and his husband's desire for children), likely to crop up in future story collections or possibly in a novel of his own?
I return to characters when I feel there's unfinished business—when there's another entire but related facet of their story to explore. The ideas keep coming, and I can't stuff them all in one story without it collapsing under the weight of details and emotional unfoldings, and "infoldings", as I think of them—the interior layers hidden within.
Martin, oh Martin! He really needed the space of two relatively long stories. So much going on with that guy. But I'm sure he won't reappear. Some of the beauty of short stories compared to novels is how the brevity serves poignancy as we hover at the edge of possibility, doom or gloom. In Martin's case, it seemed best to leave him at twin poised moments between who he is, who he might become.
How does This Wicked Tongue explore gender concerns?
I think all the stories in This Wicked Tongue are implicitly and in some cases explicitly concerned with gender. The characters grapple with and chafe against the constraints of received notions of how to be in the world, in particular the circumscribing conventions regarding masculinity and woman- or girlhood. It's a significant—though not the only—factor in how some of the characters live out impaired ways of being that inflict and self-inflict emotional damage. Or how some of the characters seek ways to break faith with expectation, envisioning and risking new lives and worlds in which they might suffer more, or heal.
You often show your characters' least flattering thoughts, impulses, and actions. Can you talk about why exploring characters' less likable sides is important to you?
Yes! Making bad choices, and by extension being one's own best villain, seems to have powered much of narrative in the Western tradition, from ancient Greek tragedy on down. Make a bad choice, be less than who you might have been, but learn who you really are, beyond the self-delusions. Or don't learn—this can provide an equally illuminating experience for the audience.
I'm equal opportunity when it comes to the gender of my characters and their capacity to be stupid, manipulative, well-intentioned but ineffective, blind, cruel. And also, sentimental, clear-eyed, smart, loving, compassionate, visionary, ethical, goofy, wry. I believe bad-assery in whatever shape or form knows no bounds nor should it.
I'm also very interested in the various literary traditions and tropes of women as monsters, which I interpret broadly as humans who refuse to conform to gendered expectations, from the Sirens on up through mermaids and femmes fatales to contemporary mean girls — feminized figures with voices (and who enact corresponding deeds) socially deemed either terrifically unpleasant or so captivating they lure the unsuspecting to their deaths. So much anxiety seems to still revolve around what are perceived as contesting voices.
What are you reading right now?
Right now I'm reading a linked story collection by Gabino Iglesias called Coyote Songs. It's been described as barrio noir and horror, and features stories about la frontera, life along the Mexico-US border.
I'm not a great multi-tasker, so I tend to read only one book at a time and concentrate on it — so I'll mention some books I've read recently, and loved. A Lucky Man by Jamel Brinkley. Jen George's The Babysitter At Rest. Something for Everyone by Lisa Moore. Han Kang's The White Book. Zolitude by Paige Cooper. Jenny Xie's Eye Level. Sabrina Orah Mark's Wild Milk. Also Last Days by Brian Evenson. And Danez Smith's Don't Call Us Dead.
http://biblioasis.com/wp-content/uploads/2014/12/BIBLIOASIS-Logo-500x500-White-300x300.png
0
0
biblioasis
http://biblioasis.com/wp-content/uploads/2014/12/BIBLIOASIS-Logo-500x500-White-300x300.png
biblioasis
2019-05-03 12:41:29
2019-05-03 12:41:29
An Interview with Elise Levine, author of THIS WICKED TONGUE