Bush Runner by Mark Bourrie Wins the 2020 RBC Taylor Prize
Today it was announced that Bush Runner: The Adventures of Pierre-Esprit Radisson by Mark Bourrie won the final RBC Taylor Prize. To say we are ecstatic would be putting it mildly. We are so proud to be Mark's publisher.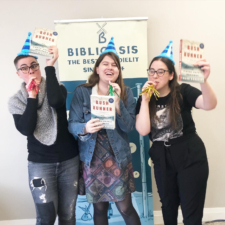 Noreen Taylor, prize founder and chair of the Charles Taylor Foundation, announced that Bush Runner won the $30,000 award during a gala luncheon celebrating this year's finalists at the Omni King Edward Hotel in downtown Toronto.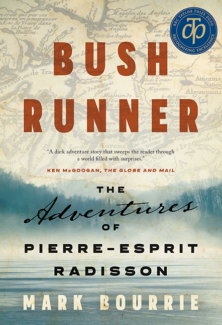 Taylor stated, "Today we celebrated five of the most remarkable writers of our times and their compelling books – if there ever was a shortlist that defined every goal we had for the RBC Taylor Prize, this is it. Congratulations to the jury for their wisdom and above all heartiest congratulations to Mark Bourrie for his fascinating treatment of this compelling story."
Vijay Parmar, president of RBC PH&N Investment Counsel, added: "I am delighted to congratulate Mark Bourrie for winning the 2020 RBC Taylor Prize Award. This is an outstanding achievement and contribution to Canadian literature. RBC Wealth Management through the RBC Emerging Artists Project is very proud to have partnered with the Charles Taylor Foundation and played a part in elevating and advancing the profile of our country's non-fiction writers both at home and around the world."
When accepting his award, Bourrie stated, "For a long time I wondered if anybody cared about what I wrote. People do."
In their citation, the jury stated, "Readers of Mark Bourrie's Bush Runner might well wonder if Jonathan Swift at his edgiest has been at work. This over-the-top narrative connects Canadian fur traders with three European royal courts, mixes in Indigenous political intrigues and family alliances among the Five Nations and French settlers, and adds Jesuits, cannibalism, and the Great Fire of London. To top it off, there's the impact of the beaver hat and the buffalo on the entire Western world! In Bourrie's telling, the picaresque Pierre Radisson, a humane con artist of heroic stamina and fluid loyalties, was the fulcrum of four centuries of Canadian centrality in the forging of modern Western civilizations. Who knew?"
Bush Runner is a national bestseller and was listed as one of "The Globe 100: Books that shaped 2019" by The Globe and Mail. It tells the untold adventures of Pierre-Esprit Radisson, largely known as one of the co-founders of the Hudson's Bay Company, which is celebrating its 350th anniversary in 2020. Mark recently appeared on CBC's As It Happens to talk about Bush Runner.
The jurors for the 2020 RBC Taylor Prize are Margaret Atwood, Coral Ann Howells, and Peter Theroux. They considered a record 155 books that were submitted for this year's prize.
The RBC Taylor Prize commemorates Charles Taylor's pursuit of excellence in the field of literary non-fiction. The Prize is awarded to the author whose book best combines a superb command of the English language, an elegance of style, and a subtlety of thought and perception. The Prize consists of $25,000 for the winner and $5,000 for each of the runners up as well as promotional support to help all shortlisted books stand out in the national media, bookstores, and libraries.
Known to some as the first European to explore the upper Mississippi, and widely as the namesake of ships and hotel chains, Pierre-Esprit Radisson is perhaps best described, writes Mark Bourrie, as "an eager hustler with no known scruples." Kidnapped by Mohawk warriors at the age of fifteen, Radisson assimilated and was adopted by a powerful family, only to escape to New York City after less than a year. After being recaptured, he defected from a raiding party to the Dutch and crossed the Atlantic to Holland—thus beginning a lifetime of seized opportunities and frustrated ambitions.
A guest among First Nations communities, French fur traders, and royal courts; witness to London's Great Plague and Great Fire; and unwitting agent of the Jesuits' corporate espionage, Radisson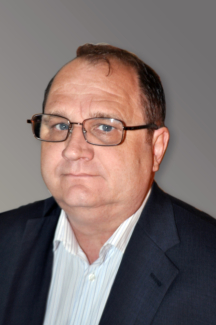 double-crossed the English, French, Dutch, and his adoptive Mohawk family alike, found himself marooned by pirates in Spain, and lived through shipwreck on the reefs of Venezuela. His most lasting venture as an Artic fur trader led to the founding of the Hudson's Bay Company, which operates today, 350 years later, as North America's oldest corporation.
Sourced from Radisson's journals, which are the best first-hand accounts of 17th century Canada, Bush Runner tells the extraordinary true story of this protean 17th-century figure, a man more trading partner than colonizer, a peddler of goods and not worldview—and with it offers a fresh perspective on the world in which he lived.
Mark Bourrie holds a master's in journalism, a doctorate in Canadian history, and a Juris Doctor degree. He is the author of thirteen previous books, among them the Macleans bestseller The Fog of War and Kill the Messengers: Stephen Harper's Assault on Your Right to Know, a Globe and Mail Top 100 Book of 2015. He has been a staff reporter for the Hamilton Spectator, London Free Press and Toronto Sun, contributed more than a thousand articles to Globe and Mail and Toronto Star, and written for National Post, Ottawa Citizen, and other papers. The winner of a National Magazine Award in 1999 and several honorable mentions, Bourrie lectures in History at Carleton University and Canadian Studies at the University of Ottawa.
http://biblioasis.com/wp-content/uploads/2014/12/BIBLIOASIS-Logo-500x500-White-300x300.png
0
0
biblioasis
http://biblioasis.com/wp-content/uploads/2014/12/BIBLIOASIS-Logo-500x500-White-300x300.png
biblioasis
2020-03-02 16:25:48
2020-03-02 16:25:48
Bush Runner by Mark Bourrie Wins the 2020 RBC Taylor Prize