Happy US Pubdate to Stéphane Larue's THE DISHWASHER!
"Reads like a cross between the dearly departed Anthony Bourdain and Stephanie Danler's Sweetbitter, combining the complicated life of a kitchen wretch with a highly literate voice…hypnotizing."—Kirkus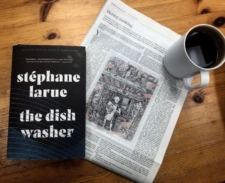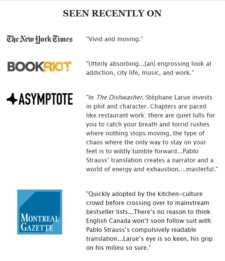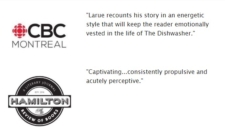 The Dishwasher
It's October in Montreal, 2002, and winter is coming on fast. Past due on his first freelance gig and ensnared in lies to his family and friends, a graphic design student with a gambling addiction goes after the first job that promises a paycheck: dishwasher at the sophisticated La Trattoria. Though he feels out of place in the posh dining room, warned by the manager not to enter through the front and coolly assessed by the waitstaff in their tailored shirts, nothing could have prepared him for the tension and noise of the kitchen, or the dishpit's clamor and steam. Thrust on his first night into a roiling cast of characters all moving with the whirlwind speed of the evening rush, it's not long before he finds himself in over his head once again. A vivid, magnificent debut, with a soundtrack by Iron Maiden, The Dishwasher plunges us into a world in which everyone depends on each other—for better and for worse.
Translated into English for the first time by Pablo Strauss
30,000 copies sold in Quebec alone
(pop. 8.3 mil)
Winner of the Quebec Booksellers' Prize
Shortlisted for the Governor General's Award
for French-language Fiction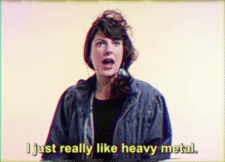 Check out what other booksellers have already said about The Dishwasher:
🎸🍽️🎸🍽️🎸🍽️🎸🍽️🎸🍽️🎸🍽️🎸🍽️🎸🍽️🎸🍽️🎸🍽️
"The Dishwasher is a gruff-yet-affable working class lament, seasoned with hangdog determination and bleary verisimilitude. From the bar booths to the slop sinks to the shooting galleries of a painstakingly rendered Montreal, Larue proves himself a more than adept raconteur of blackout debauchery and wage labor drudgery. Think Nelson Algren by way of Bud Smith, such is the hardscrabble exactitude on offer in this wincing grin of a novel. An industrious and absorbing slab of cutthroat cuisine, Québécois death metal, and gambler's dilemmas."
—Justin Walls, Powell's Books (Portland, OR)
🎸🍽️🎸🍽️🎸🍽️🎸🍽️🎸🍽️🎸🍽️🎸🍽️🎸🍽️🎸🍽️🎸🍽️
"Prepare to get your soul scrubbed down and wrung out. This novel from Quebec captures a world that will be familiar to folks in the service and music industry. Vividly painted scenes from the trenches of a barely-functional kitchen during a rush followed by dizzying late-night get togethers make up this portrait of the loneliness of late-capitalism and the strength we can find from art and our allies. Gritty, loud, and compassionate."
—Luis Correa, Avid Bookshop (Athens, GA)
🎸🍽️🎸🍽️🎸🍽️🎸🍽️🎸🍽️🎸🍽️🎸🍽️🎸🍽️🎸🍽️🎸🍽️
"I've never been to Montreal but I have worked in restaurants and Stéphane Larue's The Dishwasher made me feel as if I do know that world in great, mad, detail. More importantly, it goes so beyond being a food industry novel or a novel about metal or gambling, it is a book that is both tender and tough. I appreciate this book for all that it must've taken to create–it is a wondrous thing."
—Hans Weyandt, Milkweed Bookstore (Minneapolis, MN)
🎸🍽️🎸🍽️🎸🍽️🎸🍽️🎸🍽️🎸🍽️🎸🍽️🎸🍽️🎸🍽️🎸🍽️
"A simple story of a want-to-be-artist that has to come to terms with the reality of his vices and get out of his own way. The pacing and phrasing of this novel is in beautiful contrast to the raw story told. The sense of place is unforgettable. From the behind the scenes look of working in a restaurant to the weight of addiction, I devoured every page as I found myself hopeful for the underdog in this brilliant debut."
—Shannon Alden, Literati Bookstore (Ann Arbor, MI)
🎸🍽️🎸🍽️🎸🍽️🎸🍽️🎸🍽️🎸🍽️🎸🍽️🎸🍽️🎸🍽️🎸🍽️
"All I did last weekend was read The Dishwasher."
—Caitlin Luce Baker, Island Books (Seattle, WA)
🎸🍽️🎸🍽️🎸🍽️🎸🍽️🎸🍽️🎸🍽️🎸🍽️🎸🍽️🎸🍽️🎸🍽️
"The Dishwasher is a tragi-comic adventure through the dark underbelly of a high end Montreal restaurant kitchen that follows a down on his luck 30-something brilliantly talented artist with fabulous taste in music and a little gambling addiction.  As much a  philosophical dive into life, love, trust, obsession, and heavy metal as just a damn good story, the Dishwasher made me laugh, cringe,shake my head and  drool over amazing food. I absolutely just couldn't put this  quirky cool debut novel by Canadian author Larue that is just perfect for fans of David Sedaris or Anthony Bourdain."
—Angie Tally, The Country Bookshop (Southern Pines, NC)
🎸🍽️🎸🍽️🎸🍽️🎸🍽️🎸🍽️🎸🍽️🎸🍽️🎸🍽️🎸🍽️🎸🍽️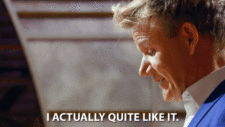 http://biblioasis.com/wp-content/uploads/2014/12/BIBLIOASIS-Logo-500x500-White-300x300.png
0
0
biblioasis
http://biblioasis.com/wp-content/uploads/2014/12/BIBLIOASIS-Logo-500x500-White-300x300.png
biblioasis
2019-08-21 10:40:13
2019-08-21 10:40:13
Happy US Pubdate to Stéphane Larue's THE DISHWASHER!