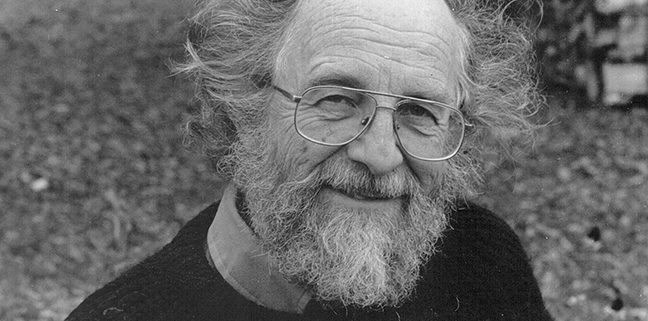 In Memoriam: David Helwig, 1938-2018
We are saddened by the loss of David Helwig, who passed away October 16 at the age of 80. The author of 25 books of fiction, seventeen poetry collections, and four nonfiction books, David was a Member of the Order of Canada and former poet laureate of Prince Edward Island. David's books with Biblioasis include Saltsea, About Love, and this year's reissue of The Stand-In.
Full House
(for Will, Luke, Elli)
In a park of mighty trees
sun and mist nourish green
that is more than itself;
a bird calls sibling sibling
as the dangerous one
draws cards to a pair
and turns up three of a kind,
deals them into a world
where eyes, lips, fingers find
so much to be unknown,
the regular beat of sleep,
the belly's soft remindings,
learnings of flesh and mind
in the sweeping soft salt tide;
three lives two handfuls long
sing daily counterpoint
where each house is a full house;
by the church the colour of flesh
in the park of hidden rivers
a bird cries thriving, thriving.
—David Helwig
https://www.biblioasis.com/wp-content/uploads/2018/10/helwig-1.jpg
480
648
biblioasis
http://biblioasis.com/wp-content/uploads/2014/12/BIBLIOASIS-Logo-500x500-White-300x300.png
biblioasis
2018-10-24 15:53:38
2018-10-24 15:53:38
In Memoriam: David Helwig, 1938-2018