IN THE MEDIA: Spring & Summer Highlights
The majority of the Bibliofolk are wearing plaid today, so it's either definitely autumn or we're starting a '90s tribute band featuring one bagpiper and my lapsed grade seven trombone skills. Either way, let's carry on with last week's round-up of spring/summer media highlights.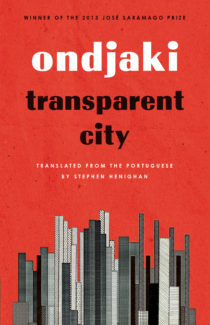 The two most recent titles from the Biblioasis International Translation Series both found eager audiences. A Vanity Fair Hot Type book for April, Ondjaki's Transparent City garnered, among other reviews, a rave from the Times Literary Supplement. Reviewer Alev Adil writes: "Vibrant…Ondjaki is experimentally bold, and his prose shifts through a kaledioscope of registers, from the poetic to the political, the erotic to the absurd . . . Stephen Henighan's thoughtful translation has an energetic lyricism and is alive to the echoes and vestiges of the African languages that imbue Ondjaki's text . . . The novel begins and ends with a raging inferno, and yet it is as full of hope, appetite and libidinal energy as it is of grief and mourning." We're looking forward to October and Ondjaki's appearance at the Vancouver Writers Festival—not to mention his upcoming appearance on CBC's Writers and Company.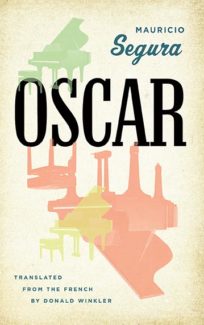 Inspired by the life of legendary jazz pianist Oscar Peterson, it's probably no surprise that Oscar by Mauricio Segura has gotten so much air time. Featured as Jael Richardson's book pick on CBC's q, Oscar was the subject of Segura's CBC The Next Chapter riff. Segura also appeared on CBC Montreal's All in a Weekend and Our Montreal, and wrote this excellent playlist for Largehearted Boy.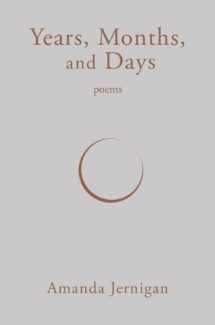 Speaking of musical books: Years, Months, and Days, Amanda Jernigan's transfiguration of Mennonite hymns into lyric poems. A quiet book, it's been quietly gathering its readership and inspiring elegant reviews, including this one for Image Journal: "The poems are tiny, seeds only, bare of flourish, each containing the germ of an idea so large the mind can hardly hold it… if you seek to tune those numbered days of yours to what is most frightfully vital, you might carry this book in your satchel awhile. It's tiny enough to conceal in a large pocket, but it thunders, and its seeds carry fields." You can listen to Amanda read from her exquisite collection in this post at All Lit Up.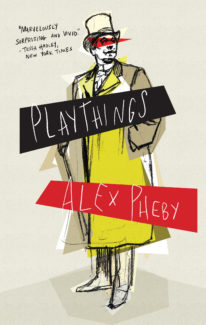 After praise-filled reviews in Kirkus and Publishers Weekly, Alex Pheby's Playthings generated the season's most emphatic publicity-department high five when it earned a rave review in the New York Times. Reviewer Catherine Lacey writes: ""[A] skillfully rich novel . . . A close third-person voice situates "Playthings" in an eerie place between a lived account of insanity and a careful observation of a mind's unraveling . . . [A]gile and wily." Reader, my palm is still stinging. It was a good high-five.
https://www.biblioasis.com/wp-content/uploads/2018/09/Untitled-4.jpg
606
1650
biblioasis
http://biblioasis.com/wp-content/uploads/2014/12/BIBLIOASIS-Logo-500x500-White-300x300.png
biblioasis
2018-09-12 11:00:26
2018-09-11 15:52:32
IN THE MEDIA: Spring & Summer Highlights