Kathy Page's beloved The Story of My Face re-released August 6
In less than a week, Kathy Page's marvel of a novel, The Story of My Face—first published by Orion/Phoenix House in 2003—finally comes back into print under the Biblioasis banner.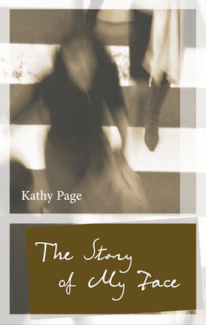 Natalie Baron, a neglected teenager, is drawn into the life of Barbara, an older woman who invites her along on her family's religious retreat. She soon discovers that their curious habits and beliefs result from their membership in a Protestant sect: Finnish Envallism. Though some members of the community reject Natalie as an outsider, the mutually fulfilling relationship between the two women leads Barbara to reveal a dangerous secret that sets into motion a devastating series of events. Years later, the adult Natalie, now a respected academic, travels to Finland to research the origins of Envallism and tries to understand the things that happened to her in her youth.
Critics loved The Story of My Face.
"Quietly powerful, with considerable emotional depth: an intriguing account of tortured faith and thwarted desire."
—Kirkus Reviews
"One of the most compelling, unsettling novels I've read in ages, which should appeal to fans of classy thrillers and literary fiction alike."
—Sarah Waters
"[Page's] writing, mostly in the present tense, is lit with an immediate sense of period, summoning images which are by turns softly painterly, sharply filmic or as murky as those first television images of the moon landing."
—Aisling Foster, TLS
"Incredibly evocative and haunting . . . it keeps you reading, wanting to uncover both Natalie's past and that of Tuomas Envall."
—Clare Heal, Sunday Express
"An elegantly compelling story of how a young girl's obsession forever changes the lives of those around her.. a disciplined exploration of the complexity of human motivation and our need for redemption."
—Lynne Van Luven , Vancouver Sun
"A most impressive achievement."
—Jessica Mann, Daily Telegraph
"A compelling and unpredictable journey . . . beautifully written, rolls on at a rapid pace and delivers a satisfying punch at the end."
–Christine Pountney, Toronto Star
"A moving, absorbing story . . . Kathy Page writes beautifully."
—Helen Dunmore, author of A Spell of Winter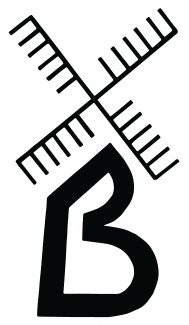 Kathy Page took a few minutes to talk to Biblioasis about The Story of My Face.
For those who are coming to your work for the first time, can you tell us a little about yourself and your writing?
I've written eight novels and three collections of short fiction. I'd say I'm versatile writer, and perhaps unusually so. So each of my books is very different to the others, but common elements often mentioned in the reviews are vivid, complex characters and relationships, suspenseful plots, and fluent prose.
I was born in England and spent much of my early life there. Like most writers I've done various day jobs and held numerous writer's residencies, including one for a year in a Category B men's prison in the UK, about which I wrote in my novel Alphabet. I moved to Canada with my family in 2001; I now live on Salt Spring Island and teach part-time at Vancouver Island University.
This is a novel about a girl's relationship with a chosen surrogate mother-figure. What made you want to explore chosen family in this novel?
I think children in difficult or dysfunctional family situations like Natalie's often seek out intense "surrogate" relationships with adults who are not their biological parents. I certainly did, and that has very likely informed the story, though I should say that the teenaged Natalie is nothing like me, and was inspired by a girl from a small village who tried to "adopt" me when I was hiking and camping in France . . . Natalie is a deprived and very damaged child; writing The Story of My Face, I was fascinated by the power and intensity of Natalie's need for mothering, and drawn to explore where it led and how far she would go. A long way, it turned out, and she does not always play fair; people get hurt and she almost dies . . . But in the end, this is an optimistic story: she does survive, change, progress.
Exploring relationships is what drives me to write. I'm especially interested in the unconventional, messy, and less than textbook-perfect kind: they make for better stories.
Why Envallism? What prompted you to invent this sect? What real-world religious traditions is it based upon, and how does it differ from them? What is it about these extreme forms of Protestantism that prompted you to the extended engagement a novel represents?
It interests me that many faiths choose to regulate or prohibit aspects of human life, vitality and culture, and I wanted to explore the possible reasons for this. Sex (with whom, what kind) is often highly regulated, food and art likewise. Protestants have accused Catholics of idolatry and at various points they have forbidden dancing, music, and theatre. Islamic art avoids the figurative. Perhaps because I am very interested in visual art, I became fascinated by the idea of a sect that banned all life-like representation. I started to explore this imaginatively after a visit to Finland as a Writer in Residence during which I learned of "the Awakenings," a religious revival movement which flourished there in the nineteenth century. The movement persists today and is averse to dancing, music, colourful clothing, etc., but relatively liberal regarding sexuality, ordination of women etc. As I said, I love visual art, both representational and abstract, but I found I was able to sympathize with the Envallist point of view in that I saw through their eyes how we live in an image-saturated culture, and became increasingly aware of how that can affect our relationship and connection with the actual world.
This novel uses a distinctive point of view: a first-person voice that nevertheless has access to other characters' inner lives and motivations. Tell us a little about how this voice came about and what it was like to write from such a perspective.
I'm glad you picked up on this. Regular first-person is intimate, but also very restrictive; I managed to open it up into a kind of "first-person omniscient" and so get the best of both worlds. Natalie, in middle age, is looking back and telling the story of her younger self's involvement with the Envallist family in 1969, and also the story of Tuomas Envall as she uncovers it in her research. She allows herself to present what she intuits of other people's inner lives and actions as part of her story (rather than speculation). This seems appropriate because a very driven curiosity—a desire to know about other people and what makes them tick—is a defining characteristic of Natalie right from the start. The point of view has a slightly spooky, menacing effect, and that works well for a story that definitely has some Gothic qualities. It took me several drafts to find this way to tell the story, and I felt very liberated once I discovered it.
Why is The Story of My Face ripe for re-release in 2019? How will it strike audiences differently now than it did upon its first publication eighteen years ago?
I completed the The Story of My Face while my first baby napped, and it was the first of my novels to be published in Canada. It came out in 2002, shortly after we moved to BC, and was long-listed for what was then called the Orange Prize. Since then my children have grown up and my work has been nominated for the Scotiabank Giller Prize, the Governor General's Award for Fiction, The ReLit Award, and the Ethel Wilson Prize; my most recent novel, Dear Evelyn, won the Writer's Trust Award for Fiction in 2018. I think the two novels—which both feature the kind of interesting, complicated relationships I spoke of earlier, but are otherwise quite different—make great book-ends for the body of work between them, all of which is now available.
As for how differently it will be perceived— the sheer volume of images that we deal with, many of them highly manipulative, has increased exponentially, and some readers may well have more sympathy with the Envallists than they would have earlier! And of course, it's certainly true to say that religious fundamentalism impinges much more on our lives now than it did at the time of writing. The thing about The Story of My Face is that it does not portray any particular existing group but uses a fictional sect to explore the notion of religious prohibitions in general and ask what makes some of us need to restrict our lives (and those of others) in this way, and what is the cost of doing so? I think if anything it will be easier to connect with and even more relevant than before.
http://biblioasis.com/wp-content/uploads/2014/12/BIBLIOASIS-Logo-500x500-White-300x300.png
0
0
biblioasis
http://biblioasis.com/wp-content/uploads/2014/12/BIBLIOASIS-Logo-500x500-White-300x300.png
biblioasis
2019-07-31 18:01:27
2019-07-31 18:01:27
Kathy Page's beloved The Story of My Face re-released August 6