IN THE MEDIA: Biblioasis Roundup
Extra! Extra! Read all about it!
DO IT! READ IT NOW!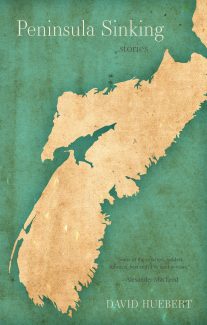 Today's media roundup is a heart-warming reminder that, in this world of e-readers and social media, some people in the old fashioned book worlds of newspapers, magazines, and libraries are still fighting the good bibliofight. Yes, they're fighting it mostly online these days (and you are reading this on a computer or a cell phone) but it's book people finding ways to talk about books and that is rad!
Halifax's The Chronicle Herald wrote about David Huebert's Peninsula Sinking, praising Huebert for capturing anxieties about the east that many Nova Scotians can relate to, saying "If you were born and raised in Nova Scotia, moved away and came back — or moved away and stayed away — there's likely a story within Peninsula Sinking that will speak to you."
The Chronicle Herald: Book Peninsula Sinking speaks to Nova Scotia connections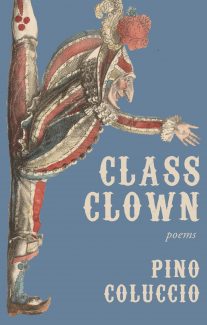 The Toronto Star celebrated the poetry of 2017 with a nod to Pino Coluccio's hilarious Class Clown, writing that "Colluccio proves that light verse isn't necessarily lightweight."
The Toronto Star: Poetry lovers — the latest volumes to entertain and make you think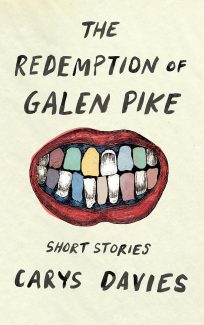 More good press from the Star, as The Redemption of Galen Pike made their list for the 10 Best Books of 2017!
"This book of stories from Welsh writer Davis garnered critical acclaim — and the attention of our reviewers. "What a wonderful find this book was. The stories are compelling and quirky and more often than not take a turn toward the unexpected that can leave you breathless. I'd never read Davies before . . . I will always read her now." "Dazzling writing that is so evocative, that takes you down a narrative road you think is familiar, and then takes a turn you weren't expecting, with a gut-punch of emotion. Truly wonderful."
The Star's top 10 books of 2017
Early Edition! Sneak peak at 2018 Biblioasis titles!
Biblioasis' 2017 titles continue to attract good buzz and we are so happy and thankful for all the wonderful readers and reviewers. Looking ahead, review copies of 2018 books have already started to garner some attention!  Here's a sneak peak:
André Forget mentioned Paige Cooper's upcoming short story collection, Zolitude, in The Walrus, saying "When I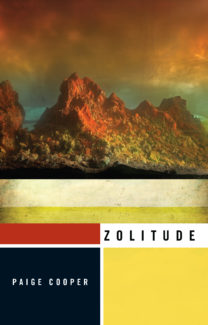 read a Cooper story, "Vazova on Love" for example, I feel I have been transported into a strange country, a puzzling one, sensuous and potentially hostile, and I know she will reveal something to me if I stay very focused."
The Walrus: Does Writing About Boredom Have to Be Boring?
And some of our favourite bibliofriends of all, librarians, are chatting to one another through LoanStar and their blogs about 1979, Ray Robertson's forthcoming novel about coming-of-age in smalltown Chatham, Ontario. Here's what Alexandra Yarrow wrote: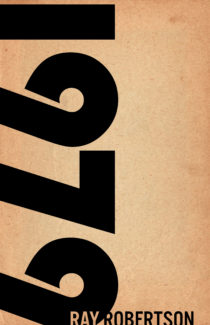 "One to watch for, if you enjoy small-town Canadian stories, is 1979 by Ray Robertson. Tom Buzby, a thirteen year-old living in Chatham, Ontario, narrates this sweetly nostalgic coming-of-age story about Tom's developing interest in girls, his understanding of his parent's divorce, and his discovery of various rock bands (you could make an amazing playlist from records mentioned in this novel). I also loved reading about the dynamic between Tom and his sister, Julie. What makes this story a true gem however, is how Tom's narrative is interspersed with a glimpse into the very private lives of his neighbours, including the people whose papers he delivers, and those whose paths cross his for other reasons."
1979: Another year curled up with a novel — My favourites of 2017
You'll be hearing more from us and our 2018 authors very soon. Keep reading!
https://www.biblioasis.com/wp-content/uploads/2018/01/Untitled-1-1.jpg
606
1650
biblioasis
http://biblioasis.com/wp-content/uploads/2014/12/BIBLIOASIS-Logo-500x500-White-300x300.png
biblioasis
2018-01-10 11:00:18
2018-01-10 11:52:36
IN THE MEDIA: Biblioasis Roundup