Raves for Mia Couto's RAIN AND OTHER STORIES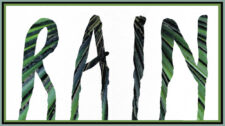 Critics are loving Eric M B Becker's English translation of Mia Couto's Rain and Other Stories. The New York Times included Rain and Other Stories in a sneak-peek list of titles from around the world.
Published in the aftermath of Mozambique's bloody civil war, Mia Couto's third collection seeks out the places violence could not reach, the places where, the author writes, "every man is the same: pretending he's here, dreaming of going away, and plotting his return." Shifting masterfully between forms—creation tale to meditation, playful comedy to magical twist—these stories grapple with questions of what's been lost and what can be reclaimed, what future exists for a country that broke the yoke of colonialism only to descend into internecine war, what is Mozambican and what is Mozambique. Following fishermen and fortune-tellers, widows and drunks, and one errant hippopotamus, this new translation of stories by the Man Booker-listed author of Confession of the Lioness rediscovers possibility and what it means to be reborn.
Vanity Fair writes, "[Couto] has been creating his own utterly original take on African life for decades now, rich and lyrical works immersed in the soil and mind-set of rural Mozambique…These literary fragments are dreamy but hopeful responses to Mozambique's violent past, magical tales that find solace in the wisdom of rivers and trees, fishermen and fortune tellers, children and blind men. An assortment of transcendent sketches, fables, and creation tales, Couto's stories are rooted yet timeless, both whimsical and deeply spiritual—essential qualities of the work of the masterful Mozambican author."
The Winnipeg Free Press found Rain "Magnificent…The wonder of the collection, indeed its grip on the reader, is that such seemingly disparate tales come together to ultimately present how the land is remade…Nearly each sentence is astonishing in this riveting, challenging collection."
In a starred review, Library Journal calls Rain "Stellar…offers fable-like gems capturing lives hurt and heroic, damaging and enduring…At a low point, Blind Estrelinho "remained on the side of the road, like a balled-up handkerchief soaked with sadness," and such language stuns throughout. A woman deserted by her husband, a problem child rushing to rescue her father—these are some of Couto's poignant stories. VERDICT: Highly recommended."
Kirkus Reviews reports that Rain "Convey[s] a sense of profound loss flecked with a measure of optimism about life after the bloodshed is over. An impressionistic flash-fiction trek through the wreckage of war," while Words Without Borders says Rain "encompasses everything from unlikely confessionals to dreamlike forays outside of realism; it's a concise and wide-ranging demonstration of Couto's authorial range."
Booklist raves, "Wide ranging in theme, mood, and genre…[Couto's] descriptions of landscapes and people have the power and mystery of the best style of folklore. The strength of his characters, whether he's portraying an old math professor exploring love, a cross-dressing neighbor, or a businessman creating a happy communal space as a gift to God' is most apparent in how with few words their varied lives become relatable. Becker's translation conveys Couto's precise use of language to capture the innately elusive nature of human experience." Shelf Awareness praises Rain's "stunning imagery," which "draws power from unexpected comparisons…Playful and poignant, Rain and Other Stories cements Couto's reputation as one of the finest writers in the Portuguese language, and proves Becker's talent as a discerning and perceptive translator." 
Foreword Reviews muses, "Even the nothingness of linguistic voids are used to their best advantage. When an ideal word or phrase fails to exist in the English language, this void becomes a laboratory where words are cajoled into serving functions not normally within their job descriptions. The blind man, upon suffering the loss of the companion who did so much more than merely tend to him, experiences an overwhelming sensation of being 'dis-tended to'…Were the phrase 'all that remained was absence' to be embedded in any other collection, it might signify grief or hopelessness, but in Mia Couto's Rain, translated from Portuguese by Eric M. B. Becker, it promises the opposite."
Arkansas International describes how "A Chekhovian subtly is achieved, even when their realism turns to the magical…What's most successful about this collection are the ways in which Couto repeatedly asks unanswerable questions, piquing reader curiosity… answers manifest through subtext, and the effect is both chilling and tragic. In this collection, Mia Couto, via Eric M. B. Becker's aesthetically rich translation, packs an emotional resonance in each story—despite brevity, many only reaching five pages—that lingers with readers long after putting the book down."
Blogger Joseph Shreiber notes that "The roots and spirits of these tales seem to run deep into the very bedrock of the earth. They are uniquely Mozambican and yet timeless…[Couto] has an uncanny ability to create miniature worlds peopled with wonderful characters, images and happenings…simply enchanting."
If we weren't already in love with Rain and Other Stories, these reviews would have us running to our nearest bookstore to scoop up a copy!
http://biblioasis.com/wp-content/uploads/2014/12/BIBLIOASIS-Logo-500x500-White-300x300.png
0
0
biblioasis
http://biblioasis.com/wp-content/uploads/2014/12/BIBLIOASIS-Logo-500x500-White-300x300.png
biblioasis
2019-03-06 08:00:25
2019-03-05 12:26:02
Raves for Mia Couto's RAIN AND OTHER STORIES