Celebrate Canada Day with a stiff dram of Northern Prohibition lore.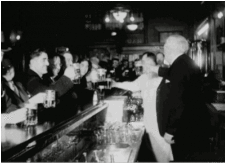 Released last fall, Patrick Brode's Dying For A Drink: How a Prohibition Preacher Got Away with Murder continues to guzzle a big pint of attention—an interview with Pat will air on TVO's The Agenda with Steve Paiken tonight (June 26, 2019), in conjunction with a rave review in the latest issue of Canada's History: "A brisk read that aptly describes Canada's temperance movement and the move towards prohibition…quite enjoyable." Dying For A Drink was also shortlisted for the 2019 Arthur Elise Crime Book Awards for Best Non-Fiction Book.
🍺     🍺     🍺     🍺     🍺     🍺     🍺     🍺     🍺    🍺     🍺    🍺     🍺     🍺     🍺     🍺     🍺     🍺     🍺     🍺    🍺     🍺     🍺
"What makes the murder of the saloonkeeper Babe Trumble by a Methodist clergyman so compelling was the way in which it so captured the opposing forces of the Prohibition era.
"All major Toronto newspapers sent reporters to Windsor to cover the early rum running events. Their coverage was inevitably sensational with accounts of running gun battles, and bloody confrontations between police and bootleggers along the shore of the Detroit River. It made for exciting copy, and the Toronto public loved it. Part of it was vicarious thrills. The Windsor area was often referred to as the 'Essex Frontier' as if it was the Wild West.
"There was almost a romantic 'Robin Hood' feel to the period. Ordinary people were rising up to resist a law that had little popular support. It is one of the few instances where so many people in a Canadian city openly broke the law. For that reason, the 'Rumrunner era' continues to resonate."
—Patrick Brode
🍺     🍺     🍺     🍺     🍺     🍺     🍺     🍺     🍺    🍺     🍺    🍺     🍺     🍺     🍺     🍺     🍺     🍺     🍺     🍺    🍺     🍺     🍺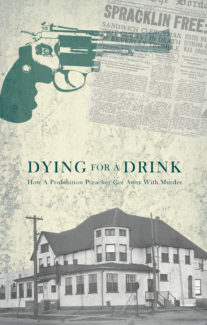 ISBN 978-1-77196-268-1 (paper) | $19.95 CAD | 160 pages 
                                                    Published by Biblioasis | www.biblioasis.com
                                                    Distributed in Canada by Ampersand/UTP
Known to history as "The Fighting Parson," Reverend J.O.L. Spracklin broke into a notorious Windsor roadhouse one chilly November night in 1920 and shot and killed barkeep Beverly "Babe" Trumble. He never served a day of time, easily being acquitted in his trial for self-defense. A provincial liquor license inspector already known for his brash tactics, Spracklin's unabashed carnage solidified across North America the Detroit-Windsor borderlands' reputation as the new Wild West—where whisky flowed freely, warrants were forged on the spot, and ministers toted guns to keep the peace.
To the rest of Ontario, a dry province, Spracklin was the saviour they had been waiting for, the answer to the lawlessness of the Border Cities—that is, until he shot a man at point blank range. In this exploration of the period, decorated Ontario historian Patrick Brode unpacks this infamous piece of Prohibition lore and asks: Why did Babe Trumble die? What led a hotheaded reverend to take the law into his own hands, kill a man, and get away with it? Full of fire-and-brimstone preachers, crooked politicians, wily rum runners, grandstanding lawyers, and innocents caught in the cross-fire, Dying for a Drink is a fascinating read that will engross anyone curious about deeper stories behind this fabled time.
🍺     🍺     🍺     🍺     🍺     🍺     🍺     🍺     🍺    🍺     🍺    🍺     🍺     🍺     🍺     🍺     🍺     🍺     🍺     🍺    🍺     🍺     🍺
PRAISE FOR DYING FOR A DRINK
"Nicely researched…Fast-paced…This slim, lively volume illuminates Ontario's pre–Jazz Age cultural and legal history and that of prohibition in an informative fashion."
—Publishers Weekly
"Brode brings to his account a wealth of local knowledge about Windsor and its Prohibition-era past…well researched and peppered with fascinating characters."
—Literary Review of Canada
"A fascinating book, thoroughly researched and tightly written."
—Windsor Life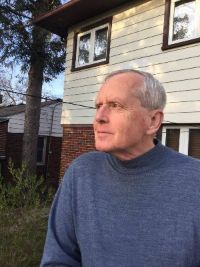 About Patrick Brode
Patrick Brode was born in Windsor, Ontario. He was called to the Ontario Bar in 1977 and has practiced law ever since. He has written four works on the history of law in Canada including Sir John Beverley Robinson: Bone and Sinew of the Compact, a finalist for the City of Toronto Book Award, and The Odyssey of John Anderson, a finalist for the Trillium Award.
🍺     🍺     🍺     🍺     🍺     🍺     🍺     🍺     🍺    🍺     🍺    🍺     🍺     🍺     🍺     🍺     🍺     🍺     🍺     🍺    🍺     🍺     🍺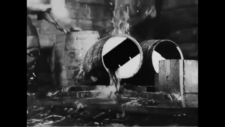 http://biblioasis.com/wp-content/uploads/2014/12/BIBLIOASIS-Logo-500x500-White-300x300.png
0
0
biblioasis
http://biblioasis.com/wp-content/uploads/2014/12/BIBLIOASIS-Logo-500x500-White-300x300.png
biblioasis
2019-06-26 18:11:51
2019-06-26 18:11:51
Celebrate Canada Day with a stiff dram of Northern Prohibition lore.