Randy Boyagoda's ORIGINAL PRIN and Adam Foulds's DREAM SEQUENCE both in THE NEW YORK TIMES!
We're thrilled that not one but two of our summer novels have gotten some New York Times love!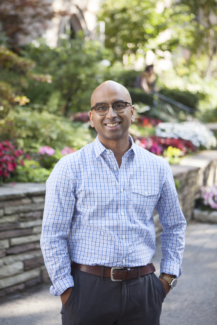 On May 30, Tom Barbash wrote that Original Prin is "an original animal…Clever, often ingenious . . . [raising] fascinating questions about fanaticism and the state of the modern world. Prin evolves in surprising ways, and tensions spike. For readers feeling confounded at the end, fear not. It's the first in a planned trilogy."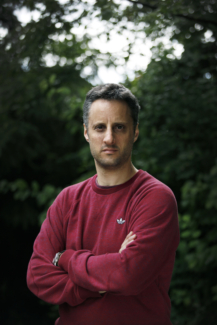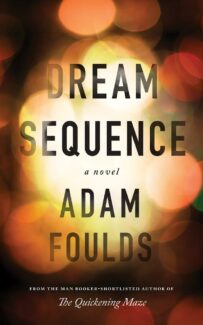 The very next day, Julie Klam wrote, "Dream Sequence succeeds as a narrative thanks to Foulds's prose. He doesn't waste a single word, is frequently very funny, insightful and surprising. And he does a marvelous job of making us wonder who loves Henry the most, Kristin or Henry—and which of these possibilities is the most alarming consequence of celebrity."
These NYT plaudits follow streams of praise from other sources.
Other Praise for Original Prin:
"Original Prin is many things at once: a richly funny campus novel, a painfully humorous portrait of a modern family, an examination of a whole spectrum of religious faith from shaky to fanatical, and finally, in a climax of pitch-black comedy, a thriller too. Boyagoda writes with real panache and drive. An unputdownable book."
—Salman Rushdie
"University corruption, infidelity, Catholic theology, Middle Eastern politics: not many writers could convincingly keep so many balls in the air, and that Boyagoda does so in a truly funny novel is impressive enough. But perhaps even more striking is the depth of sensitivity and understanding that Boyagoda brings to the emotive issues of faith, immigration, and violence. By examining the messy intersections between religious fundamentalism, global capitalism, and liberal values through the gentle comic form of the campus novel, Boyagoda does more than offer clever satire—he humanizes these vast impersonal forces even as he imbues them with a moral complexity that frustrates easy political judgment."
—The Walrus
"That Boyagoda can take on faith, global capitalism, religious terrorism, upper-middle-class preciousness and self-delusion—all the while implicating Canada in traditionally "American" problems—attests to his talent. It also manages to be a taut and funny novel throughout…This is the first volume of a planned trilogy. If I could hazard my own divination of signs, I would bet Boyagoda could take [Prin] anywhere."
—America: The Jesuit Review of Faith & Culture
"One of the best satirical writers today…immediately funny."
—Micah Mattix, The American Conservative
"Boyagoda sets up a tightly paced novel in Original Prin that succeeds on a number of fronts. It's a hilarious romp of a campus novel, poking fun at the market-driven ethos of the modern Canadian academy. It's a touching look at the complicated sacrifices demanded of familial love. At heart, it's a richly humorous novel that explores the struggle for spiritual believers in a fiercely secular world…capturing the rambunctious multi-faith, multicultural zeitgeist of the city, particularly in corners where cultures and faith overlap…Boyagoda has crafted a novel that's fresh and utterly original."
—Toronto Star
"Timely…supremely funny…Original Prin deals with much that is purely human, centering on Prin's desire to do the right thing and the very relateable hang-ups and weaknesses that constantly thwart him. Boyagoda's novels are a reminder of what Catholic literature should be like."
—The Catholic Register
"A winning combination of academic satire and sociopolitical commentary that leaves readers facing grim reality and acknowledging the irrationality of it all. Globally aware and witty, this is the opening title in a projected trilogy and a tale that offers a fascinating new perspective on journeys of faith and contemporary intellectual pursuits."
—Booklist
"[Original Prin] skewers the corporatized university and modern world politics alike in this delicious satire…A lively complement to Kingsley Amis' Lucky Jim, Malcolm Bradbury's The History Man, Michael Chabon's Wonder Boys, and other academic sendups."
—Kirkus Reviews
"Princely Umbiligoda appears to have it all—a great job as the leading expert on the marine imagery in Canadian literature; a loving family consisting of a wife and four Disney-obsessed daughters; and a strong spiritual connection to his Catholic faith. But underneath there's trouble. Trouble at home, trouble at work, trouble in the newspapers, and trouble with his prostate, troubles that lead to troubling doubts about God. And the disturbing reappearance of an old girlfriend. And a career change to…suicide bomber? Did I mention this is a comedy? Well, it is, a great comedy with a brisk pace and a delightfully hapless protagonist the likes of whom I've never met before. Original Prin left me eager to read many more of his exploits. Secondary Prin? Tertiary Prin? Bring 'em on."
—James Crossley, Madison Books
"Boyagoda tempers the subject matter with deftly cunning and witty prose, pinning classical literary references alongside the mundane beauty of office supplies. If it's possible to create a sympathetic character in a potential suicide bomber, Boyagoda has done it: Prin is a complex yet relatable man searching for, above all, a reason to live." —Morgan McComb, Raven Book Store
"Original Prin is one of those books that defy classification. It's very real, yet surreal. It's funny – actually laugh-out-loud so – but sad." —Desi News
"A very entertaining read…Prin's antics are alarming and funny, but the story's themes of faith and self-deception resonate long after the last sentence." —CBC Books
"Original Prin finds Boyagoda working explicitly in the tradition of comic Catholic writers such as Evelyn Waugh…It is fabulously rare, in our secular age, to find a novel that focuses so insistently and unironically on a character whose religion is not an ancillary aspect of his persona but absolutely central." —Quill & Quire
"Boyagoda gets it right." —Hamilton Review of Books
Other Praise for Dream Sequence:
"Everyone loves a good page-turner full of aspirational scene-setting, but few literary novelists dare to try it . . . [Dream Sequence] is a sexy, celeby drama . . . just like The Great Gatsby, this novel billows around you like a queasy dream, its grand scenery and awful characters combining to take us out of the real world and into another, oddly shimmering version of it."
—The Times (London)
"Adam Foulds is one of the best fiction writers working today. Dream Sequence possesses all the hallmarks of his previous books–emotional acuity, beautiful prose–and also a seductive plot and an ingenious structure. It's a great novel. I read it practically in one sitting."
—David Bezmozgis, author of the Giller-shortlisted The Free World
"Dream Sequence notices everything . . . Description is intimate and visceral, scratching at the glossy surface of the lives of the characters and underpinning the 'vacuum' they move through, together but apart . . . This is a novel of screens, of echoes and constant counterpoint, driven by changes in light as much as its reflective plot where matters of 'acting' are paramount … [a] shimmering novel." 
—Times Literary Supplement (TLS)
"What makes this pair so interesting isn't the asymmetry of their relationship, but that deep down, they're so similar . . . Both of these people channel their dissatisfaction with the present by living in a rich fantasy land of the future they imagine for themselves – to borrow the novel's title, a dream sequence – albeit in different ways . . . Proverbial are the dangers of living in the past, but we rarely speak about the perils of living too much for what we imagine to come. Dream Sequence reminds readers to be present and to value what you have now."
—The Globe and Mail
"[An] entertainingly skewering new novel about ambition and obsession."
—Toronto Star
"[A] livewire exploration of sex and power." 
—Metro News
"An outstanding and unyielding exploration of celebrity, fame, and all its attendant obsessions…Foulds's novel is fun, smart, and tense, part psychological drama about media-driven obsession and part razor-sharp social critique."
—Publishers Weekly (starred review)
"[Dream Sequence] is an exquisitely concocted, riveting account of artistic ambition and unrequited love verging on obsession . . . Foulds is proving himself to be a versatile writer of intelligence and charm."
—The Spectator
"Precise and compressed language . . . while Henry's precarious mix of insecurity and massive self-regard is sometimes played, effectively, for comedy, Foulds is also taking a serious look at contemporary identity and the alienating consequences of fame . . . terrifically good writing."
—Winnipeg Free Press
"The dream Adam Foulds weaves in this scintillating novel is gradually revealed, with grace and subtlety, to be an especially timely form of waking nightmare—but a nightmare so precise, and often beautiful, that one comes to prefer it, in some ways, to dull reality. Read this book."
—John Wray, author of Godsend 
"Adam Foulds's fourth novel, Dream Sequence, is an exquisitely concocted, riveting account of artistic ambition and unrequited love verging on obsession . . . One finishes the book wishing the dream were longer."
—Philip Womack, The Spectator
Beautifully written . . . A novel about loneliness and obsession in contemporary life, set in hotels and airports, sterile apartment blocks, gyms and yoga classes."
—Alice O'Keefe, New Statesman
"Entrancing language . . . Lyricism abounds throughout this deftly handled ­cautionary tale—one which warns that meeting our heroes can be dangerous and dreams can be frighteningly real."
—Abu Dhabi National
"There's deep psychology on every page . . . it's the details of the writing itself—the precision of the word selection combined with the precision of the observation—that make for such enjoyable reading . . . Add to this keenness of perception a poetical ear for euphony and cadence and you have the quiddity of Foulds's gift."
—The Guardian
"[I]ncisively well-written and alluringly readable . . . Adam Foulds—whose previous work includes The Quickening Maze, about the poet John Clare's incarceration in an Epping Forest asylum in the 1840s, and In the Wolf's Mouth, set in North Africa and Sicily during the Second World War—is acutely sensitive to shifting environments, conveying them brilliantly with few words. This prose is truly poetic . . . Yet this novel also moves like a thriller, as these different vacancies, Henry and Kristin, collide in their desires. A terrific book about the realities and delusions of fame distorting the way we live now: not to be missed."
—The Evening Standard
"[Foulds] has turned his keen attention to the present day, and the result is a book whose "thriller" label comes less from plot and more from the deepening unsettlement as Foulds turns the lights up on the derangements, both mundane and catastrophic, that drive both Henry and Kristin. As always with Foulds, though, the real star here is the writing, a delight at the smallest levels…An incisive and disquieting look at the consequences of fame."
—Kirkus
"Foulds once again brings his psychological acuity to bear on characters bound within claustrophobic lives that they long to escape…[a] lucid, richly detailed and tense novel." 
—Financial Times
http://biblioasis.com/wp-content/uploads/2014/12/BIBLIOASIS-Logo-500x500-White-300x300.png
0
0
biblioasis
http://biblioasis.com/wp-content/uploads/2014/12/BIBLIOASIS-Logo-500x500-White-300x300.png
biblioasis
2019-06-05 10:59:29
2019-06-05 10:59:29
Randy Boyagoda's ORIGINAL PRIN and Adam Foulds's DREAM SEQUENCE both in THE NEW YORK TIMES!