Happy Father's Day from Biblioasis!
Happy Father's Day from all of us at Biblioasis! We hope you have a wonderful day with your father-figures. If you're still looking for a gift, why not check out a Biblioasis title?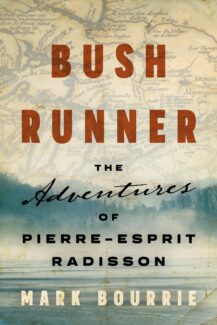 Bush Runner: The Adventures of Pierre-Esprit Radisson by Mark Bourrie
Murderer. Salesman. Pirate. Adventurer. Cannibal.
Perfect for Dad on Father's Day
Whose dad wouldn't enjoy what Ken McGoogan of The Globe and Mail called "A dark adventure story that sweeps the reader through a world filled with surprises"? In The Winnipeg Free Press, Michael Dudley called Bush Runner "Highly entertaining reading…fascinating…an engaging achievement." The book has also been reviewed by Washington Times, Canadian Geographic, and ARTSFILE, and with his recent appearance on national television via Global News and on radio via CBC's Ideas, the buzz about Bush Runner has never been louder.
Many people know Pierre-Esprit Radisson as the co-founder of the Hudson's Bay Company, but few know of his adventurous life: a guest among First Nations communities, French fur traders, and royal courts; witness to London's Great Plague and Great Fire; and unwitting agent of the Jesuits corporate espionage, Radisson double-crossed the English, French, Dutch, and his adoptive Mohawk family alike, found himself marooned by pirates in Spain, and lived through shipwreck on the reefs of Venezuela.
Dad wont be able to put down this swashbuckling page-turner!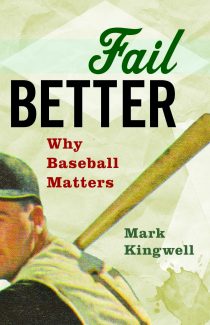 Fail Better: Why Baseball Matters by Mark Kingwell
"Fail Better… is a ballpark ramble of memoir, lore and nostalgia. Its north star is baseball's time-out-of-timelessness, its leisurely Zen gaps between actions." —New York Times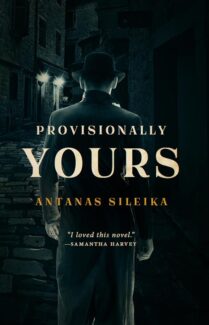 Provisionally Yours by Antanas Sileika
"Sileika humorously portrays the bureaucratic bungling and missteps among those competing for power…"We are the trash men," Landa observes, "and no one wants trash but no one respects the people who take it out." Readers curious about the small Baltic country and a key period in its history will be rewarded." —Publishers Weekly
Original Prin by Randy Boyagoda
"Boyagoda writes with real panache and drive. An unputdownable book."—Salman Rushdie
"An original animal…Clever, often ingenious…[raising] fascinating questions about fanaticism and the state of the modern world." —The New York Times Book Review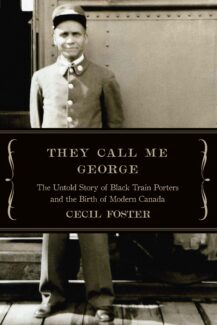 They Call Me George: The Untold Story of Black Train Porters and the Birth of Modern Canada by Cecil Foster
"Foster had the courage to examine the realities of race in this country long before it was commonplace to do so…Canadian multiculturalism rests on the shoulders of the sleeping car porters."—Globe and Mail
http://biblioasis.com/wp-content/uploads/2014/12/BIBLIOASIS-Logo-500x500-White-300x300.png
0
0
biblioasis
http://biblioasis.com/wp-content/uploads/2014/12/BIBLIOASIS-Logo-500x500-White-300x300.png
biblioasis
2019-06-13 10:13:38
2019-06-13 10:13:38
Happy Father's Day from Biblioasis!