2019 has been a spectacular year for Biblioasis titles on awards lists. Check out some of the recognition they got this year.
Bush Runner: The Adventures of Pierre-Esprit Radisson by Mark Bourrie — Longlisted for the 2020 RBC Taylor Prize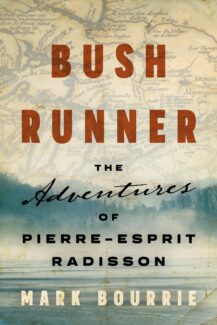 This news is still very fresh, so excuse us while we jump up and down a little. 2020 is the last year the RBC Taylor Prize for Non-Fiction will be awarded, and we are ecstatic that Bush Runner has made the longlist. All our fingers and toes are crossed that it makes the shortlist on January 8—it completely deserves it.
The jurors for this year's prize are Margaret Atwood, Coral Ann Howells and Peter Theroux. The jury noted that "Distilling these diverse riches, embracing the social, personal, political and historical, into a mere list of ten was a profound but rewarding challenge—our list could have been much longer, and indeed is longer than we were asked for! Readers globally can be thankful for a year of such exceptional Canadian contributions."
Bush Runner has had an excellent year—national bestseller, rave reviews in The Globe and Mail, Washington Times, and Winnipeg Free Press, among others. Plus it was named one of the Globe and Mail books of the year!
You can listen to an interview with Mark Bourrie on CBC's Ideas here, and you can purchase Bush Runner here.
Ducks, Newburyport by Lucy Ellmann — Winner of the Goldsmiths Prize, Shortlisted for the Booker Prize, Longlisted for the Andrew Carnegie Medal, Shortlisted for Saltire Prize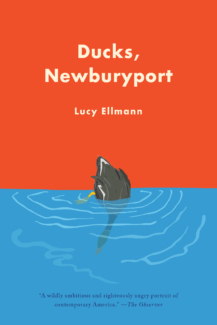 If you've been following Biblioasis at all this year, you'll definitely know what a wild ride we've had with this title. It was shortlisted for the Booker Prize, which brought with it a whole slew of reviews, including ones in the New York Times, New Yorker, and more. Then it won the Goldsmiths Prize, was nominated for the Andrew Carnegie Medal, and was shortlisted for the Saltire Prize.
Now it is showing up on too many year-end lists to count, and it deserves every accolade.
But the coolest part of publicizing this book hasn't been the awards or the press, it's been the booksellers. So many booksellers have rallied behind this book like we've never seen before. Lori Feathers at Interabang Books interviewed Lucy for Lit Hub and went on Minnesota Public Radio to talk about the book. Josh Cook from Porter Square Books has sold almost 100 copies, and if he makes it to 100 before the end of the year, he's getting a Ducks, Newburyport-themed tattoo! Kyle at Type Books has legendary hand-selling skills—in fact, when we went to Word On the Street this fall, half the people we tried to sell the book to had already purchased one from Kyle. And the list goes on! So thank you, Lucy Ellmann, for writing a book that has brought us closer to our independent bookseller friends.
You can purchase Ducks, Newburyport here. Or purchase it here so Josh has to get that tattoo.
Late Breaking by K.D. Miller — Finalist for the Governor General's Literary Award, Nominated for the Scotiabank Giller Prize, Shortlisted for the Trillium Book Award, Nominated for the Toronto Book Award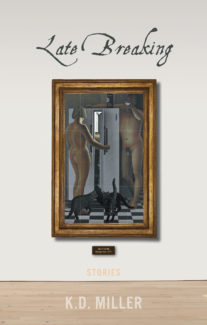 Boy, has this been a year for K.D. Miller! Late Breaking has been on nearly every single major awards list in Canada, and we are so proud of this brilliant book.
People are blown away by K.D.'s "compulsively readable" (CBC Ontario Morning) stories.
When Late Breaking was named a finalist for the GGs, K.D. said, "What an honour! I am so pleased and grateful to be on the Governor General's list. Also a little surprised. The title story of Late Breaking takes a gently satirical look at the literary prize scene. I really thought I was ruling myself out. But the Trillium, Toronto Book Awards, Giller and now the Governor General's Awards have seemed to disagree. Thank you."
We also get a bit of a kick out of seeing the cover—full frontal male nudity and all—on all the awards coverage. The question we always wonder is, "Will they blur it out this time?" Get your copy now!
Dear Evelyn by Kathy Page — Winner of the City of Victoria Butler Book Prize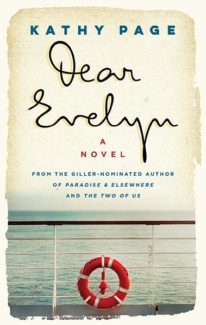 Recognition for this book continued in 2019! You may recall that this Kathy Page's page-turner won the Rogers Writers' Trust Fiction Prize in 2018, and this year, it kept up its momentum, going on to win the City of Victoria Butler Book Prize.
The jurors called it "A flawlessly executed novel that draws the arc of a man's life, measured by interruptions of history and the inevitable changes that the years impose on us all. Nimble, engaging and deeply perceptive, Dear Evelyn is wise and widely appealing."
You can purchase Dear Evelyn here. Did you know we've also got a book club reading guide for this book? Check it out here.
Already read Dear Evelyn and itching for more Kathy Page. Her novel, The Story of My Face is the latest book in our reSet series. You can purchase it here.
Be With: Letters to a Caregiver by Mike Barnes — Shortlisted for the Toronto Book Award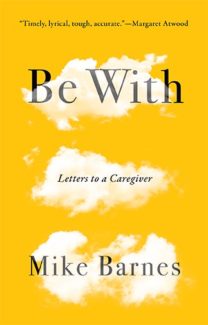 One of the cool things about the Toronto Book Award is that the list is filled with so many different types of books—there is no specific required genre to be on the list. Mike Barnes' thoughtful and heart-wrenching book Be With is a prime example of this. It is composed of short reflections, designed for consuming a bit at a time.
Mike got to participate in Word On the Street at the Toronto Book Awards tent as part of the awards promotion and he repeatedly drew a crowd. It's impossible not to love this little yellow book (and Mike).
Plus, Mike had a blast at the winner ceremony. If you ever get the chance to meet him, ask him about his drink ticket philosophy—it's sure to amaze.
You can purchase Be With here. Also, did you know that we have published several of Mike's books, including his collection of poetry, Braille Rainbow, which came out this spring? Check them out here at his author page.,
They Call Me George: The Untold Story of Black Train Porters and the Birth of Modern Canada — Nominated for the Toronto Book Award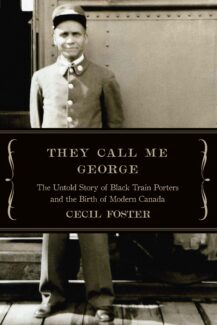 Alongside Late Breaking and Be With, Cecil Foster's book, They Call Me George, was nominated for the Toronto Book Award. This incredible true story is the first in our Untold Lives series, and it has been blowing people away. It received rave reviews in The Globe and Mail, Toronto Star, The Washington Times, and more! As part of the promotion for this book, Cecil has done various speaking engagements, after which, everyone always wants to buy the book—Cecil is such a natural storyteller.
Donna Bailey Nurse, in a review in the Literary Review of Canada said it well: "Foster has dissected the myth of Canadian tolerance, born of our history as a haven for refugee slaves—exposing instead a past in which the English and French elites fought to create a white nation…Blacks and other Canadians of colour are not merely the beneficiaries of multiculturalism; they are its architects."
Buy They Call Me George here.
Dream Sequence — Nominated for the Scotiabank Giller Prize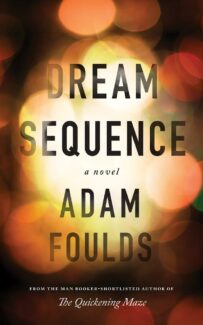 It was super exciting to have TWO titles on the Giller longlist this year, Dream Sequence being one of them. This gorgeously-written novel has been compared to The Great Gatsby  by The Times of London. Wall Street Journal said, "The quality of the prose carries the book beyond conventions, as Mr. Foulds is able to conjure, with the unsettling immediacy of a person breathing against your neck, both Henry's and Kristin's private fixations and fantasies."
When the longlist was announced, Adam made this statement: "I am hugely honoured that Dream Sequence has been included on this longlist. It is a particular thrill as a new Canadian to receive this recognition from one of Canada's most storied cultural institutions."
Check out Dream Sequence here.
We are extremely honoured to get to publish incredible books like these ones all year long, and we are proud of our authors for these accomplishments. But it's also important to note that every Biblioasis book is a winner in our books. We believe in every book we publish and want to thank our authors for an incredible 2019!
http://biblioasis.com/wp-content/uploads/2014/12/BIBLIOASIS-Logo-500x500-White-300x300.png
0
0
biblioasis
http://biblioasis.com/wp-content/uploads/2014/12/BIBLIOASIS-Logo-500x500-White-300x300.png
biblioasis
2019-12-09 15:32:51
2019-12-11 17:26:13
2019 Awards Round-Up