Ann Ireland May 19, 1953 – August 23, 2018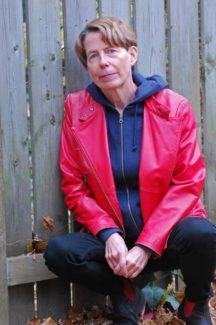 We are saddened by the news of Ann Ireland's passing and wish to extend our deepest sympathies to her family and friends. Below, a few words from Dan and John.
*             *             *
I'm deeply saddened. She was a wonderful writer, and all of us at Biblioasis were excited to finally work with her on Where's Bob? We imagined it would be the first of many more books—and having had the privilege, we are sadder still. She was a generous, fiercely intelligent person. She made everyone around her better. She'll be missed by so many.  —Daniel Wells, Publisher
*             *             *
Ann's early death is tragic. Her last book, Where's Bob?, a warmly comic excursion set in a Mexican tourist resort, gave no hint of her illness.
We had talked happily of the next book, which she'd said she was 'circling'.
When I read the typescript of Where's Bob? and wrote to her to accept it, I said that I'd wanted to publish her ever since her gorgeous first book A Certain Mr. Takahashi. She replied saying: "I've been wanting to work with you for years." I'm deeply saddened that our future together will not come to pass. — John Metcalf, Editor
https://www.biblioasis.com/wp-content/uploads/2018/08/Ann-Ireland-1.jpg
606
1650
biblioasis
http://biblioasis.com/wp-content/uploads/2014/12/BIBLIOASIS-Logo-500x500-White-300x300.png
biblioasis
2018-08-27 11:30:26
2018-08-27 11:29:05
Ann Ireland May 19, 1953 – August 23, 2018