Playthings Plays The Big Time (And by "Time" we mean "New York Times"!)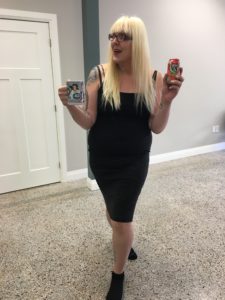 Hey Biblio-fans! This is Casey Plett here this month as my trusty, hard-working, intelligent, and very-missed colleague Vanessa Stauffer has taken to the skies. Me, I'm getting by ok running publicity with a little help from my two best friends — V8 and Elvis, of course.
But besides that, some big news has come in since we have last approached you with a humble Wednesday blog: The New York Times has given a RAVE review to Alex Pheby's Playthings and HOW THRILLED ARE WE? REALLY THRILLED.
Of Pheby's hallucinatory, fragmentary, and tragic fictional telling of 19th-Century German judge Daniel Paul Schreber, subject of one of the most famous psychotherapy cases in history, reviewer Catherine Lacey said Playthings was: "[A] skillfully rich novel . . . A close third-person voice situates "Playthings" in an eerie place between a lived account of insanity and a careful observation of a mind's unraveling . . . [A]gile and wily."
She ended her review by saying: "In the fiction of Schreber's madness, every person is, as he puts it, a "plaything of the Lower God." In the reality that Schreber lived, the mentally ill were playthings of the "well," children were playthings of adults, and minorities were playthings of the state. It is this economy of cruelty — not repressed homosexuality, as Freud suggested in an essay on Schreber's memoir — that is the seed of Schreber's suffering. Pheby illustrates this point with compassion and subtlety in "Playthings"; the book's hybrid position between the historical and the fictional makes it all the more potent."
The book has also seen raves from Publisher's Weekly ("intricate and intelligent…effectively transports readers into Schreber's experience and tragedy."), Kirkus ("A highly detailed, emotional plunge into the mind of a disturbed man…An intense, immersive reading experience that provides real insight into those afflicted with severe mental illness."), and appeared on the Globe and Mail Spring Preview list.
We're so excited the book's gotten this attention and Canadians will be delighted to know Pheby is coming over here this September to promote the book! He'll be hitting the Thin Air Winnipeg International Writers Festival  as well as the Biblioasis 401 Tour in Montreal, Toronto, and good old Windsor.
https://www.biblioasis.com/wp-content/uploads/2018/08/playthings.jpg
1206
3300
biblioasis
http://biblioasis.com/wp-content/uploads/2014/12/BIBLIOASIS-Logo-500x500-White-300x300.png
biblioasis
2018-08-22 16:16:20
2018-08-22 16:16:20
Playthings Plays The Big Time (And by "Time" we mean "New York Times"!)