BIBLIOASIS WEEKLY ROUNDUP (WED.DEC.9-WED.DEC.16)
We're working hard on our Winter titles here at the press, but that doesn't mean we don't have time to stop and smell the roses. Take a look at the highlight's from this week: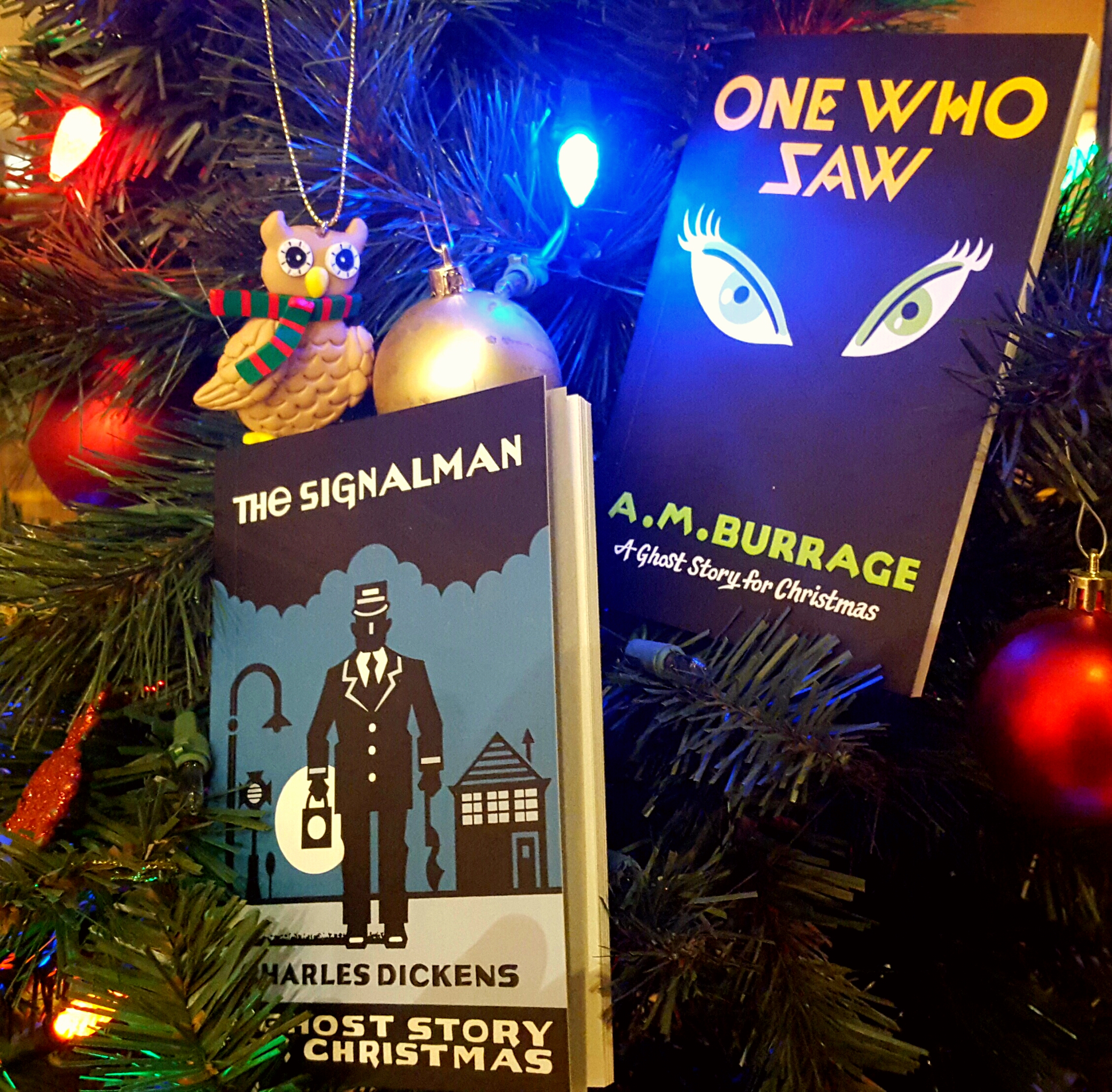 BEYOND SCROOGE
If you're a listener of Metro Morning, you probably heard Seth, our esteemed illustrator, chatting with Matt Galloway about his Christmas Ghost Stories, a new series of illustrated classics that we'll be publishing each holiday season. The first two are in stores now across Canada. Next year we'll be publishing three to four more — on both sides of the border. If you missed the interview, click here to read about the cool history of this forgotten tradition. Big thanks to Robert Earl Stewart, our bookstore manager and unofficial in-house photographer, for the photo that CBC ran.
A TWIST ON THE BEST-OF LIST
This week, the folks at CBC Books, who already posted their extensive best-of list, published a different take on the format. Instead of listing books she enjoyed this year, Jane van Koeverden of CBC Books asked eight of Canada's best-known authors—including our own Anakana Schofield—to choose one book (or, in Anakana's case, a few books) they loved most. We were delighted to see that Nino Ricci chose Martin John and Andrew Pyper chose Arvida by Samuel Archibald (trans. by Donald Winkler). Many other great books were highlighted, so the list is definitely worth a read.
HIT SO HARD THAT HIS MOLARS SANG
"Montana Border," a short story by our author and friend Kevin Hardcastle, was included among The Walrus's year-end recap. You can read the story—and you really should read the story—here. It's also one of the stand-outs of Kevin's debut collection, Debris.
DUFF HITS THE HAT-TRICK
In addition to rave reviews from Windsor Life and the Drive, Duff hit the local media hat-trick this week with a another excellent piece by Dalson Chen in the Windsor Star. Chen does a great job highlighting the contentious nature of the book and what separates it from other books about hockey greats: "[Duff] based a lot of it on talking to people who played with and against [his chosen 50]."
NOW MAGAZINE CHIPS IN WITH THEIR TOP 10
NOW Magazine published their list of the top 10 books of 2015 earlier this week. Clocking in at numbers 6 and 9, respectively, were Anakana Shofield's Martin John and Russell Smith's Confidence. Editor Susan G. Cole called Smith "the writer whose craft made the biggest leap this year" and lauded Martin John as a "formally daring story of a pathetic sexual abuser [and] a triumph of tone." Check out the rest of the list here.
http://biblioasis.com/wp-content/uploads/2014/12/BIBLIOASIS-Logo-500x500-White-300x300.png
0
0
biblioasis
http://biblioasis.com/wp-content/uploads/2014/12/BIBLIOASIS-Logo-500x500-White-300x300.png
biblioasis
2015-12-17 09:00:05
2015-12-16 15:44:26
BIBLIOASIS WEEKLY ROUNDUP (WED.DEC.9-WED.DEC.16)