IN THE NEWS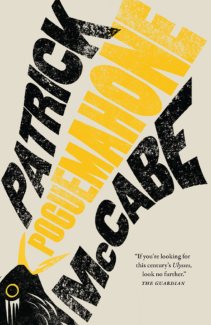 Patrick McCabe has been interviewed in The Times in regards to his forthcoming novel Poguemahone (May 3, 2022). "Pat McCabe: A lifetime's search for the voice" was published online on March 18, 2022. You can read the full interview here.
An excerpt from the interview:
"In the early stages of creating his new novel, though, there were times when he wondered if he was throwing it all away. Poguemahone is a free-form experiment that reads like a psychedelic ballad. Narrated by an Irishman living in England, it's McCabe's weirdest and wildest work to date. 'And it's my best,' he insists. 'I worked so hard on it. I'm not a great fan of indiscipline. It might look like this is wild, but everything ties up in it, and that's not always the case with me. It won't be for everybody, but it is for me.'"
The Globe and Mail posted their 'Spring 2022 Books Preview' and it includes Poguemahone (May 3, 2022) by Patrick McCabe! You can view the full list here.
Of Poguemahone, Emily Donaldson writes:
"The Irish writer, twice a Booker bridesmaid for novels including The Butcher Boy, takes an audacious stylistic turn with this 600-page novel-cum-snowballing-free-verse-monologue by an Irishman caring for his 70-year-old dementia-afflicted sister in England, which the Guardian has boldly declared this century's Ulysses."
Preorder Poguemahone from Biblioasis here!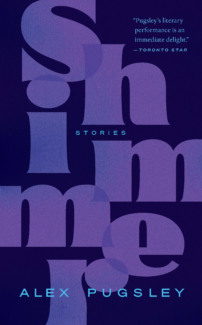 Also included in the Globe and Mail's 'Spring 2022 Books Preview' was Alex Pugsley's short story collection, Shimmer (May 17, 2022)! Check it out on the list here.
Of Shimmer, Emily Donaldson writes:
"Dialogue, character study and a fair dose of profanity star in the latest collection of short stories by the Halifax writer whose previous work has elicited comparisons to Robertson Davies and John Irving."
Preorder your copy of Shimmer here!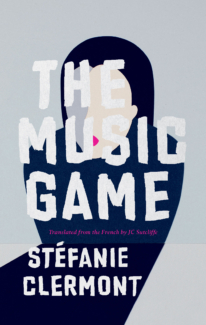 The Music Game (February 8, 2022) by Stéfanie Clermont, trans. by JC Sutcliffe, has been reviewed in Quill & Quire! The review was posted online on March 17, 2022, and will be in their March 2022 print issue. Read the full review here.
Reviewer Cassandra Drudi writes:
"A richly created world that spans cities and years … Despite the often dark subject matter, The Music Game is hopeful and optimistic, too: it is a portrait of people who have built community on their own terms."
Pick up your copy of The Music Game here!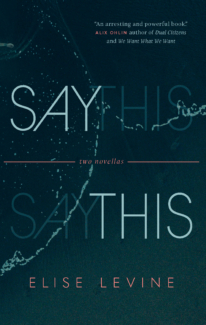 Say This (March 1, 2022) by Elise Levine, was interviewed on Across the Pond podcast. It was published online on March 22, 2022. You can listen to the full episode here.
Get your copy of Say This here!
https://www.biblioasis.com/wp-content/uploads/2022/03/MEDIA-ROUND-UP_Mar23.png
800
2000
biblioasis
http://biblioasis.com/wp-content/uploads/2014/12/BIBLIOASIS-Logo-500x500-White-300x300.png
biblioasis
2022-03-23 11:46:11
2022-03-23 11:46:11
POGUEMAHONE, SAY THIS, THE MUSIC GAME, SHIMMER: Reviews & Interviews!