Welcome back to Biblioasis' Spotlight series! For the month of December, we've chosen to feature Elise Levine's claustrophobic and visceral novel Blue Field (April 11, 2017).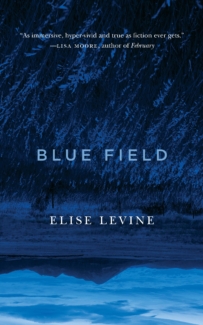 BLUE FIELD
When her friend Jane dies while exploring an underwater cave with her husband Rand, Marilyn takes up diving again, to honour—and outdo—her late friend. Marilyn drags Rand with her as she increasingly pushes herself far past her limits and skill level, endangering them both in their private underwater version of hell.
More than two decades after the release of her sensational, critically acclaimed collection Driving Men Mad, Blue Field marks Elise Levine's much anticipated return to form.
Elise Levine's Say This: Two Novellas is forthcoming in March 2022. She is also the author of the recent story collection This Wicked Tongue, the novels Blue Field and Requests and Dedications, and the story collection Driving Men Mad. Her work has appeared in publications including Ploughshares, Blackbird, The Gettysburg Review, and has appeared four times in Best Canadian Stories. She lives in Baltimore, MD, and teaches in the MA in Writing program at Johns Hopkins University.
A WORD FROM THE AUTHOR
On New Work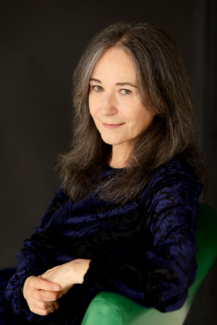 Who gets to say? What's it like to begin—to even just begin to begin—thinking and living in terms of your own story, and not the one handed to you? What desires might you inhabit if you were free to own those desires?
These are the questions that animate Say This: Two Novellas, due out in Spring 2022.
Here's a little more about how the book goes, which also asks, What do we owe each other?
A celebrity journalist hopes Eva will tell him everything about the sexual affair she had as a teen with her older cousin, a man now in federal prison for murder. Thirteen years earlier, Lenore-May answers the phone to the nightmare news that her stepson's body has been found near Mount Hood, and homicide is suspected.
I think of the book as a set of portraits that speak to one another. There's the portrait of Eva's unsettling ambivalence towards her confusing relationship. And the portrait of her cousin's victim through a collage of the perspectives of the slain man's family—and a portrait as well of their various lives, filtered through the lens of grief and joy and love.
Writing a book is like taking a sustained flying leap. You get an idea, a sense of character, circumstance. So many questions. The obsessive desire to follow where they lead. And off you go, hoping for the best. Hoping in the end that you've sufficiently looked your characters' complexities in the face to accord them the freedom to rise and meet their self-determined fates.
Now that Say This is close to landing—in book form, that is—I'm kiting similar questions about desire and identity in new work I hope takes off and catches the light and reflects new angles.
It's early stages, but here's what's on my mind.
GIANT: Stories. Nine stories, in fact. About ambition, will, self-creation—and their discontents. Stories about brazenly going off the rails. Stories that might go off the rails. That might have a blast.
You can find the first story, "Arnhem", in Best Canadian Stories 2021. Maybe you'll look it up?
Elise
Get your copy of Blue Field here!
Pre-order Say This here!
And why not check out Elise Levine's other fantastic titles here?
https://www.biblioasis.com/wp-content/uploads/2021/11/Elise-Levine-Spotlight.png
800
2000
biblioasis
http://biblioasis.com/wp-content/uploads/2014/12/BIBLIOASIS-Logo-500x500-White-300x300.png
biblioasis
2021-12-01 14:29:00
2021-12-01 14:29:00
Spotlight On: BLUE FIELD by ELISE LEVINE