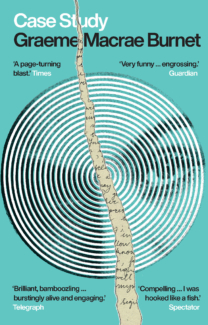 We're excited to share that Case Study by Graeme Macrae Burnet (November 1, 2022) has been shortlisted for the 2022 Gordon Burn Prize! Check out the full shortlist here.
The Gordon Burn Prize judges statement:
"A twisting and often wickedly humorous work of crime fiction that meditates on the nature of sanity, identity and truth itself."
Case Study was published in the UK in 2021, and has received wide acclaim since its release. The novel has been shortlisted for the Ned Kelly International Crime Prize, and more recently longlisted for the 2022 Booker Prize.
Biblioasis is a literary press based in Windsor, Ontario. Since 2004 we have published the best in contemporary fiction, nonfiction, poetry, and literature in translation.
The Gordon Burn Prize was launched in 2012 to remember the late author of novels including Fullalove and Born Yesterday: The News as a Novel, and non-fiction including Happy Like Murderers: The Story of Fred and Rosemary West and Best and Edwards: Football, Fame and Oblivion. The prize is run in partnership by the Gordon Burn Trust, New Writing North, Faber & Faber and Durham Book Festival, and seeks to celebrate the writing of those whose work follows in his footsteps. The winner will be announced on October 13, and will receive a cheque for £5,000 and be offered the opportunity to undertake a writing retreat of up to three months at Gordon Burn's cottage in Berwickshire in the Scottish Borders.
Preorder your copy of Case Study here!
Shortlisted for the 2022 Gordon Burn Prize • Longlisted for the Booker Prize 2022
The Booker-shortlisted author of His Bloody Project blurs the lines between patient and therapist, fiction and documentation, and reality and dark imagination. 
London, 1965. An unworldly young woman believes that a charismatic psychotherapist, Collins Braithwaite, has driven her sister to suicide. Intent on confirming her suspicions, she assumes a false identity and presents herself to him as a client, recording her experiences in a series of notebooks. But she soon finds herself drawn into a world in which she can no longer be certain of anything. Even her own character.
In Case Study, Graeme Macrae Burnet presents these notebooks interspersed with his own biographical research into Collins Braithwaite. The result is a dazzling—and often wickedly humorous—meditation on the nature of sanity, identity and truth itself, by one of the most inventive novelists writing today.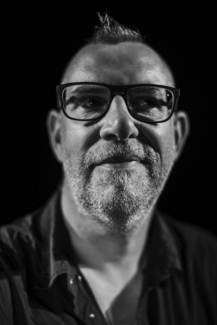 Graeme Macrae Burnet is among Scotland's leading contemporary novelists. Best known for his dazzling Booker-shortlisted second novel, His Bloody Project (2015), he is also the author of two Simenon-influenced novels: The Disappearance of Adele Bedeau (2014) and The Accident on the A35 (2017). Burnet has appeared at literary festivals in Australia, the USA, Germany, India, Russia, Spain, France, Korea, Denmark and Estonia. His novels have been translated into more than twenty languages and achieved bestseller status in several countries. He lives and works in Glasgow.
https://www.biblioasis.com/wp-content/uploads/2022/08/gordon-burn.png
800
2000
biblioasis
http://biblioasis.com/wp-content/uploads/2014/12/BIBLIOASIS-Logo-500x500-White-300x300.png
biblioasis
2022-08-03 16:47:10
2022-08-04 09:42:57
CASE STUDY shortlisted for the Gordon Burn Prize!