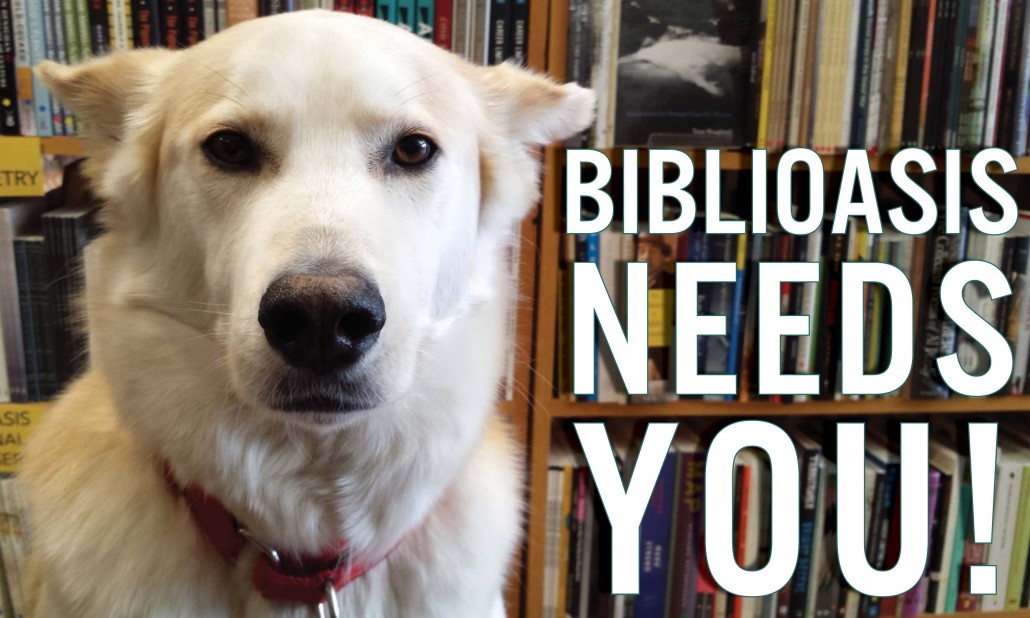 Biblioasis Bookstore is expanding its hours for the summer and we're looking to add a member to our bookstore staff. Located on Wyandotte St. E. in Walkerville's booming and unique business district, we were recently voted "Best Bookstore" in Windsor Independent's "Best of Windsor" poll. It's not just our well-curated collection of new, used and rare books that earned us that accolade—it's the people who work here that are helping establish our reputation as the go-to bookseller in Windsor and Essex County.
What We're Looking For:
We're looking for an extremely well-read person who is genuinely engaging with customers. A crucial aspect of the job is talking to customers about books, helping them located specific, sometimes difficult to source materials, across a very wide breadth of subjects. The ideal bookstore employee will be up-to-date with current titles, and have an excellent working/conversational knowledge of fiction, poetry history, philosophy, art, music and children's lit, amongst others. We're always looking for that special candidate who brings some unique facet of knowledge to the store. Retail experience is helpful, but not required.
What You'll Be Responsible For:
Learning to use Bookmanager inventory and retail point-of-sale system
Ordering and receiving stock
Shelving stock and keeping sections neat and organized
Setting up book displays
Processing incoming used books (pricing, managing customer credit, etc.)
Researching and ordering used books online
Opening and closing the store
Handling cash
Helping with in-store event set-up (book launches, readings, etc.)
Assisting with miscellaneous administrative tasks, including occasional help with Biblioasis Press operations
Starting Hours:
Sundays (Noon to 5 p.m.)
Occasional hours throughout the week.
How to apply:
To apply for the position, please email a resume to bookstore manager Bob Stewart, bookstore@biblioasis.com by May 16, 2016.
Strong candidates for the position will be contacted for an interview.
The selected candidate should be ready to start the week of May 23, 2016.