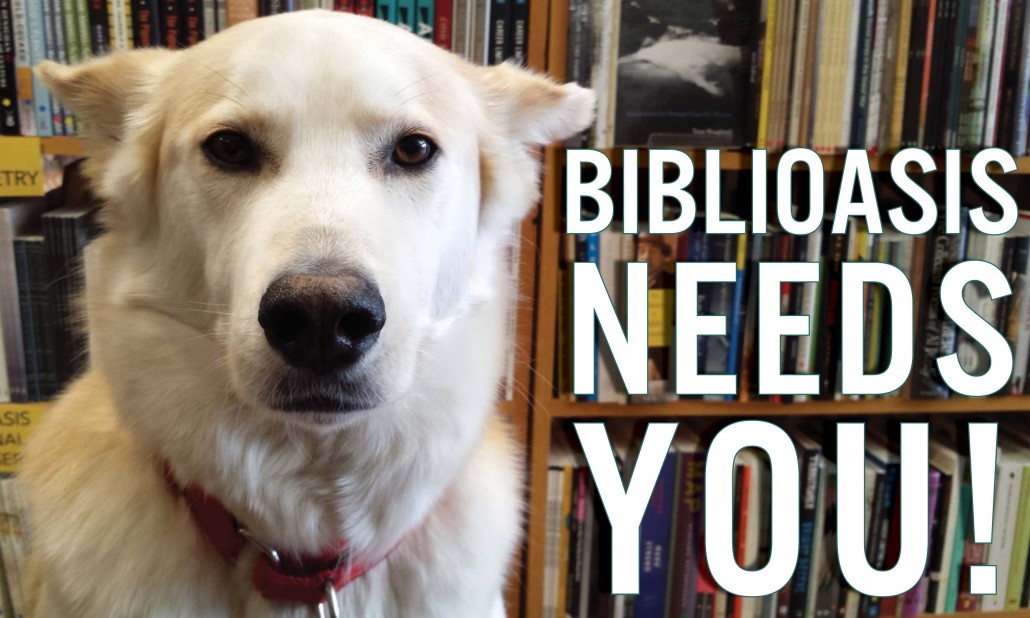 With a new season approaching, we are looking for a new group of enthusiastic volunteers. Our press office handles nearly every step a manuscript takes on its path to becoming a widely-read book, including acquisition, editing, typesetting, cover design, stock management, publicity, and bookstore sales. Authors published by Biblioasis regularly make news across North America: several have either won or been shortlisted for major awards; more have been featured and reviewed in the New York Times Book Review, New Yorker, Wall Street Journal, Globe & Mail, Toronto Star, Washington Post, Maclean's, and other outlets. Volunteering here offers an opportunity to gain experience at one of Canada's most prestigious independent presses. Students interested in the publishing industry are strongly encouraged to apply.
Sound too good to be true? Here are some blurbs from current volunteers on their experiences in the office!
"I've learned a lot about what small tasks make up the greater scheme of the publishing industry. It's easy to see the process of making books as a linear production, but in reality it's a division of hard work and dedication to the craft.  That's what makes volunteering here so rewarding." – Joan Gabriel
"I've been volunteering since last September. My favourite part is the connections I've formed with my coworkers. My tips for survival: 1) Never wear black, dog hair will get on everything you love.  2) I hope you like mail 3) Laugh at everyone's jokes (it's for your own good)." – Bel Cowan
"It has been great to put what I have learned in theory into practice. Getting real world knowledge and experience has been invaluable during my time at Biblioasis. P.S. Must love dogs. Even if you don't, when you meet Loki, you totally will. Samantha & Loki, Best Friends for Life." – Samantha Alfini
What You'll Be Responsible For:
Logging reviews, press, and other media hits.
Assisting with author event coordination, including travel arrangements.
Updating and maintaining the press website.
Bibliodata and stock level monitoring.
Assisting with local, national, and international market research.
Assisting with catalog and advanced review copy mailings.
Assisting with miscellaneous administrative tasks.
What Will Be Required Of You:
Excellent attention to detail.
Proficiency with social media.
Ability to work independently on a range of short, medium, and long-term tasks with minimal supervision.
Good verbal and written communications skills.
Knowledge of Microsoft Office, Excel, and PowerPoint.
What We Can Offer:
Travel and lunch stipend.
Employee discount on all books in the bookstore.
What We'd Ask of You:
A commitment of at least four hours each week.
Access to a car is preferred but not required.
To apply for the position, please email your cover letter and resume to gmunroe@biblioasis.com by April 25, 2016.
If contacted, you will be interviewed between April 25 – 29, and must be able to start the week of May 9th.