IN THE NEWS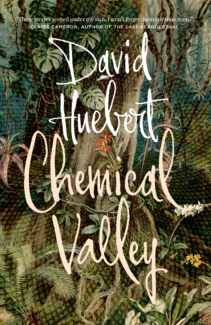 David Huebert, author of Chemical Valley (October 19, 2021), has been interviewed by Jeffrey Dupuis in the The Quarantine Review! The interview was published in their print edition on July 20, 2022. You can read the full interview on pg. 30 here.
In the interview, David says,
"Environmental subjects are polarizing and tend to get reduced through the discourses of climate martyrdom and sensationalism. […] I try not to reduce things to Good and Evil; I seek to focus instead on mess, entanglement, convolution, and complication. I think that's a truer approach, and it's one that suits the leaky metaphorics of oils and swamps, what I think of, sometimes, as the dank."
Order your copy of Chemical Valley here!
SHIMMER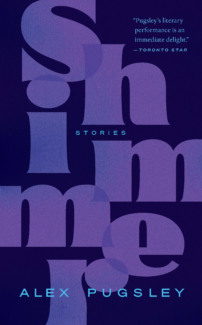 Shimmer (May 17, 2022) by Alex Pugsley was featured on The Quarantine Review's 'Summertime Reading Hotlist'! Check out the list here.
"There is something very intimate, very personal about these stories that remind us of the power held by a good collection of stories. We not only see the author's growth as a stylist, but also witness the growth and transformation, or failure to grow, of the characters. Pugsley gives us windows into lives that are both familiar and yet distant, exploring them within the limits of the form. Shimmer is a great collection for fans of short stories looking for a summer read that will stick with them through the changing seasons."
Get your copy of 
Shimmer 
here
!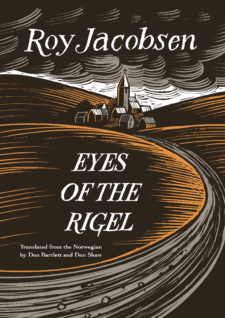 Eyes of the Rigel (April 5, 2022) by Roy Jacobsen also appeared on The Quarantine Review's 'Summertime Reading Hotlist'! Check out the list here.
The Quarantine Review on Eyes of the Rigel:
"Jacobsen's novel, both epic and intimate, takes us on a journey through a world in the process of rebuilding, a world of uncertainty that has a familiar feeling to many of us as we emerge from the pandemic. This translation by Don Bartlett and Don Shaw has beautiful rhythms and reads like an elegy. It is a great read for someone looking to be transported to another time and place and feel like they experienced it."
Get your copy of Eyes of the Rigel here!
Check out the first two books in the series here!
https://www.biblioasis.com/wp-content/uploads/2022/07/MEDIA-ROUND-UP_Jul22.png
800
2000
biblioasis
http://biblioasis.com/wp-content/uploads/2014/12/BIBLIOASIS-Logo-500x500-White-300x300.png
biblioasis
2022-07-22 14:42:20
2022-07-22 14:42:20
CHEMICAL VALLEY, SHIMMER, EYES OF THE RIGEL: Reviews and Interviews!